POST-16 BRAIN DAY
9th December 2022
An opportunity for pupils studying Psychology to take part in a full day tutorial on the functions of the brain. The tutorial will be run by Dr. Guy Sutton, a specialist in neuroscience from Nottingham Medical School and will involve a variety of stimulating activities including workshops on the structure on functions of the brain, causes of mental illness and the effects of drugs on the brain.  It will also include a sheep brain dissection to illustrate how the brain functions. Dr. Sutton will show students key structures in the brain and how human brains differ. 
The tutorial is directly relevant to the Biopsychology topic which students are studying in their A-Level Psychology course and is particularly useful for students wanting to gain an insight into psychology and neuroscience at degree level. It will therefore be a very beneficial and fascinating day for students to be involved in.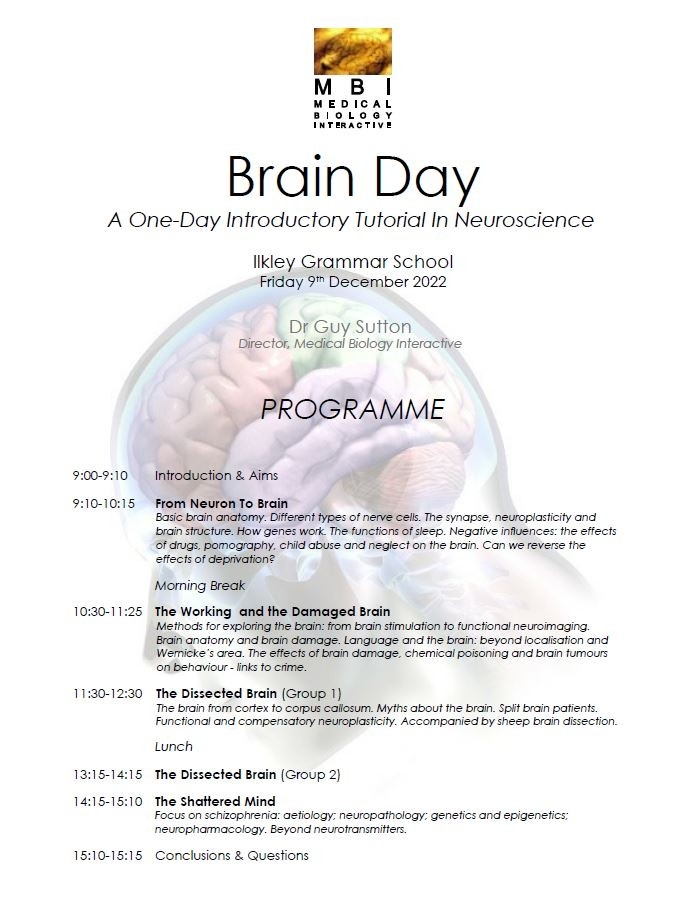 Click HERE for information about our Post-16 Psychology course.
< Back to all events