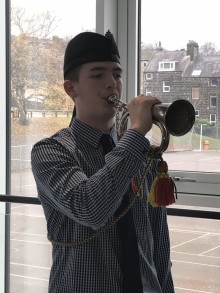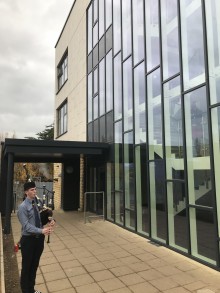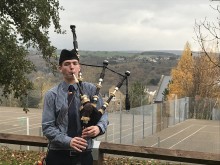 REMEMBRANCE DAY 2020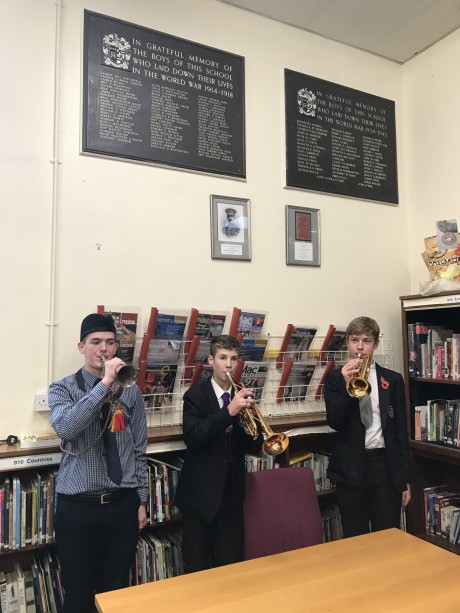 To commemorate Remembrance Day today, and in particular our own fallen ex-students, IGS observed a 2 minutes' silence along with the nation at 11am on 11/11/20.
Three of our own students played 'The Last Post'; Callum Dow in Year 9 and James Roberts in Year 11 on trumpets, with one of our sixth-formers, John Brown playing on his bugle.  The poignant sounds echoed throughout each of the main school buildings during the silence as a fitting tribute.
Our bugle player John, then tuned his bagpipes and continued to play around the school site for everyone to see and hear to much applause from students and staff alike. 
Thank you so much to our talented musicians for making our Remembrance Day even more memorable and for providing a fitting backdrop for the school community to reflect and respect the occasion.
Lest we forget.
When you go home, tell them of us and say "For your tomorrow, we gave our today".
< Back to all news stories