THE BIG PTA RAFFLE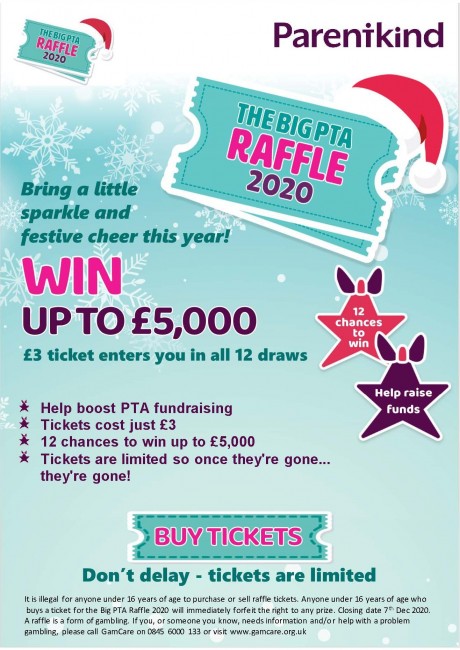 We're excited to announce that IGS PTA is again joining in The Big PTA Christmas Raffle which is running across the UK.
One ticket costs £3 and you will get one entry into each of the 12 draws, which will run twice daily from 13th December to the 18th December. That's 12 chances to win and more tickets equals more chances.
Click
 

here

 

to buy your tickets!   

The final prize tally depends on how many tickets are sold but if the maximum amount of tickets are sold across the UK, you could have 12 chances to win up to £5,000! 

50% of every ticket sold through our page will come straight back to the PTA.

It's a fantastic way to bring parents, carers, teachers and the wider community together, and at the same time give something back. Please feel free to spread the word to friends and family.

We hope to raise funds that can support and enrich the education of our children - we aim to provide extra resources for students and improve the school environment.
Your support is greatly appreciated - good luck!
< Back to all events