HEADTEACHER'S AWARD
Congratulations to Heather C (Y7), Robbie M (Y11) and Divya J (Y12) for receiving the Headteachers Award.
Week commencing: 14th November. 
Heather showed resilience and determination at the recent Cross-Country Race, it was wonderful to see her do so well with a smile on her face, a super representation for IGS. 
Robbie has secured a football scholarship for Guiseley Football Club which is fantastic! He also consistently shows excellent effort into learning and is excelling as a result. 
Divya joined us in September is a super positive student.  She shows courage, responsibility and resilience all with a smile!
---
Congratulations to Daniel S (Y8), Emma C (Y11), Sophie H (Y11) and Ben B (Y12) for receiving the Headteachers Award.
Week commencing: 7th November. 
Daniel has an amazing attitude to school life, he is a model student and a great example to others.  Emma is a positive role model for our younger students and has recently performed a beautiful solo at the Showcase event.  Sophie was fantastic at our Open Evening and has since received excellent feedback from representing IGS so well and Ben for his fantastic tutor group/PBT contributions and talking his group through an online learning app, a great example of an independent learner!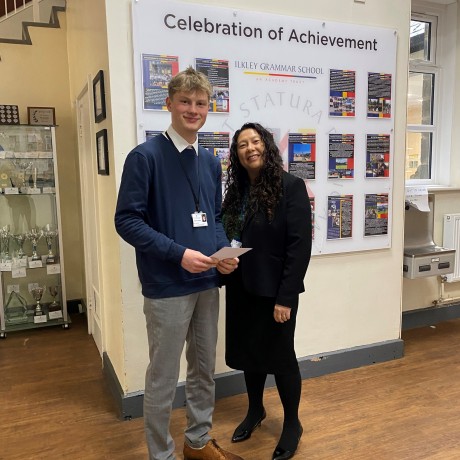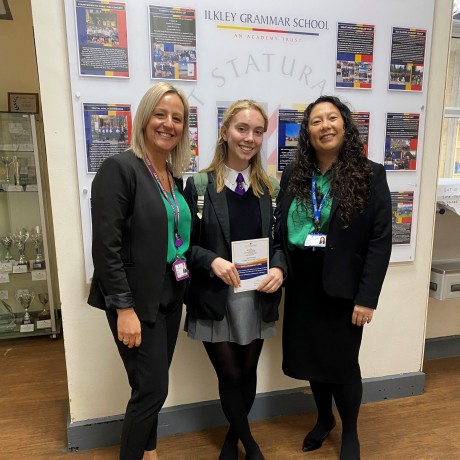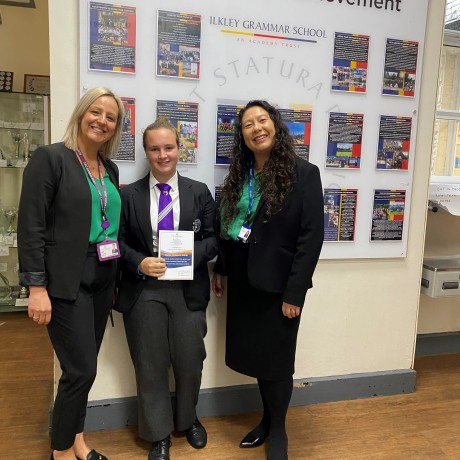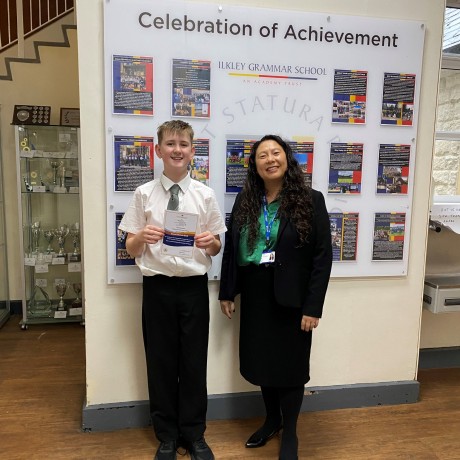 Congratulations to Rose H (Y8) and Kian F (Y10) for receiving the Headteachers Award.
Week commencing: 17th October. 
Rose has been an all round outstanding example and approaches everything positively with a smile and Kian has had an excellent first half term in Year 10.
Congratulations to Frances P (Y7) and Daisy B (Y10).
Week Commencing: 10th October 2022.
Frances has proved to be considerate, kind and completely thoughtful when others have needed attention. And Daisy is a shining example who consistently demonstrates our core values.
Congratulations to Vlada K (Y9) and Daniil I (Y10).
Week Commencing: 3rd October 2022.
Vlada has made a super start at Ilkley Grammar School, members of staff across school have complimented how hard she tries in each lesson and is always super polite. Daniil is extremely helpful and kind to peers and respectful to staff. He is well deserving of recognition for his efforts.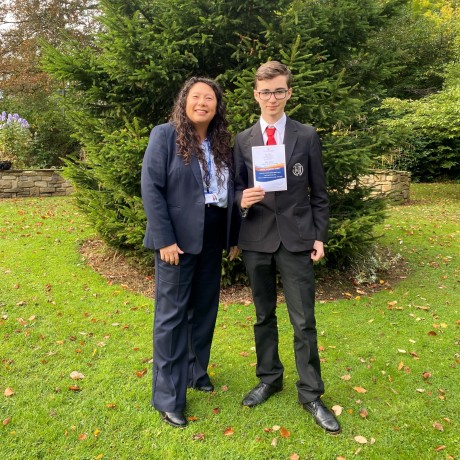 Congratulations to Eli S (Y7) and Dylan H (Y10). 
Week Commencing: 26th September 2022
Eli has shown extreme kindness towards other students ensuring they settle well into Ilkley Grammar School and Dylan consistently demonstrates our core school values and has recently gone above and beyond by volunteering to represent St John's Ambulance in a supporting crew role at the Queen's funeral in London.
< Back to all news stories