HEADTEACHER'S AWARD
Congratulations to Rupert H (Y7), Evie H (Y8), Samantha K (Y10), Charlotte D (Y12), Callum E (Y13), Josh P (Y7), Alex TS (Y9), Alfie B (Y10) and Josh B (Y12) for receiving the Headteachers Award.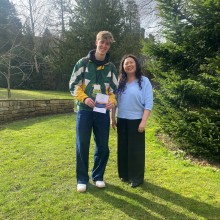 Week's commencing: 6th & 13th March
Rupert has been an excellent friend to a new student showing great kindness and respect. What a fantastic introduction our new student has had into IGS life!
Evie work's exceptionally hard to improve in all she does.  She is always positive and shows great responsibility. Her Head of Year is very proud!
Samantha has had another great sporting achievement recently, smashing the Cross XC Team Champions, she is a great all-round sportsperson and makes a consistent effort in all she does!
Charlotte always does the right thing, always contributes, and has excellent commitment to learning!
Callum has been an amazing support to both students and staff while organising the Post 16 Interviews, well done!
Josh has put himself forward on several occasions to support another student in his year group.  He has shown such kindness and care to ensure this student settles in well to IGS!
Alex has the most positive points in his year group – 446!  He has a fantastic attitude and demonstrates all our values every day!
Alfie has had a great start to the year with his effort levels really shining through.  You are a credit to Year 10!
Josh makes outstanding contributions to the curriculum in all subjects throughout the year. He's always hardworking and willing to contribute in every lesson!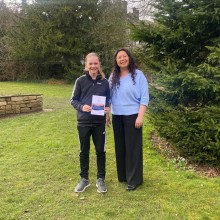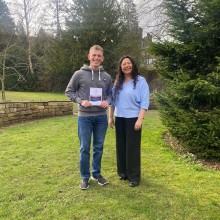 ---
Congratulations to Lydia H (Y7), Cruz H (Y8), Alexander Hughes (Y10) and Max G (Y12) for receiving the Headteachers Award.
Week's commencing: 27th February
Lydia shows such courage and resilience every day and always wears a huge smile!
Cruz recently made a huge difference to a new student, ensuring they had a positive first day.  He is a fantastic example to others!
Alexander has been making real progress in all aspects of his learning, he has made his Head of Year very proud!
Max always goes above and beyond to commit and contribute to all his subjects.  He has been writing blogs for his A level teachers and curricular articles for his Economics teachers. A great role model for IGS!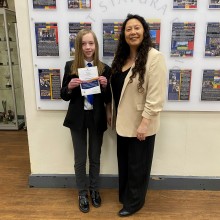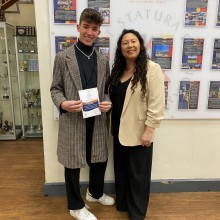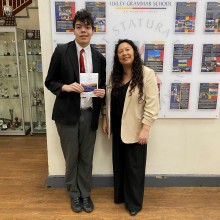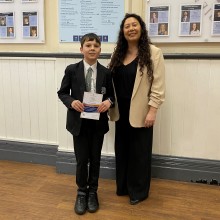 ---
Congratulations to Finley G (Y7), Jackson B (Y11), Edward B (Y11) and Grace C (Y12) for receiving the Headteachers Award.
Week's commencing: 20th February
Finley has been going above and beyond to support his peers in Y7.  He is proving to be a real asset to his year group and IGS!
Jackson and Edward demonstrate our school values everyday and take pride in doing so.  They have made their Head of Year extremely proud!
Grace is consistently excellent in all aspects of her school life.  She was outstanding in the Sound of Music as Mother Superior!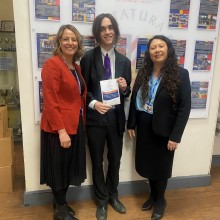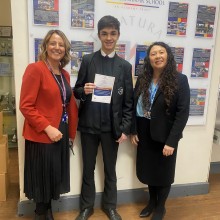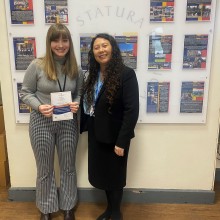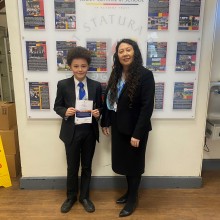 ---
Congratulations to Ellis B (Y9), Henry C (11), Callum E (Y12) receiving the Headteachers Award.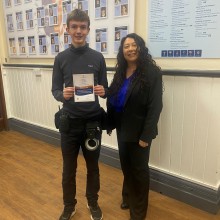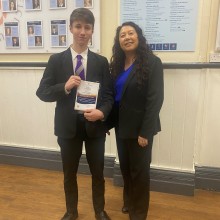 Week's commencing: 30th January
Ellis did a fantastic job helping with parents evening.  He is always very polite and kind, he demonstrates our pride value every day without fail.
Henry received his award for demonstrating all of our school values and acting calmly and maturely during a challenging incident.  Henry's actions ultimately helped to save a member of the public's life.
Callum worked super hard to help organise our taster day.  He is a fantastic role model and always ready to help and lead other students.
---
Congratulations to Bella P (Y7), Rhys R (Y9), Isobel T-S (Y11) and Lucy W (Y12) for receiving the Headteachers Award.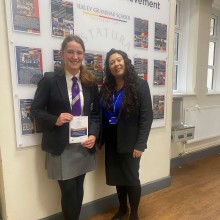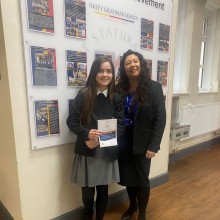 Week commencing: 23rd January
Bella is always polite, friendly and engaging in everything she does, she is a fantastic friend to all !
Rhys shows fantastic effort, taking pride in all his work, he is always kind to his peers and always polite with a glowing smile !
Isobel has been awarded for being a champion of recycling and also for her superb presentation at a staff meeting !
Lucy always shows wonderful behaviour and constantly demonstrates the IGS value of kindness in exemplary fashion !
---
Congratulations to Rebecca H (Y9), Will M (Y10), Artur K (Y12)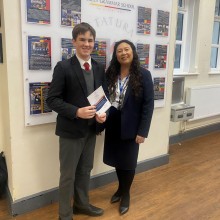 Week commencing: 16th January
Rebecca always demonstrates every one of our school values, she is a truly inspirational young lady!
Will has shown tremendous courage in school this week, he is a fabulous role model for IGS!
Artur always works exceptionally hard and has just been accepted to join Leeds University Reach for Excellence in Computer Science, a fantastic achievement!
---
Congratulations to Jacob B (Y7), Tilda D (Y10), Aniela H (Y12)
Week commencing: 9th January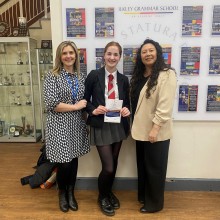 Jacob always demonstrates our school values and shows such kindness to other students, you are a super role model and a credit to IGS.
Tilda is wonderfully well mannered and witty.  She is an amazing ambassador for our school who is always polite and courteous always with a big smile. 
Aniela was a great help organising the very successful Christmas Movie Night to raise money for charity and has also volunteered to organise the costumes for the school production, she is a fabulous role model in her role as Drama iLeader.
---
Congratulations to Katie W (Y9), Jack P (Y11), Robert W (Y12), Noah S (Y7), Ethan A (Y11) and George B (Y12)
Week's commencing: 21st November and 28th November.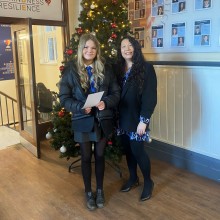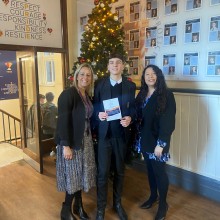 Katie designed a Ukraine designed tote bag which raised £1000 for Charities Week!
Jack showed such kindness showing a younger student around school, he made a real positive difference!
Robert always shows kindness and compassion to everyone, constantly embodying our school values!
Noah has a really upbeat and happy attitude to school life and is always happy to lend a hand, a credit to year 7!
Ethan constantly does his best and has an impeccable school record!
And George has worked closely with Ilkley Youth Forum and does lots of work for the wider community, he is a truly commendable citizen!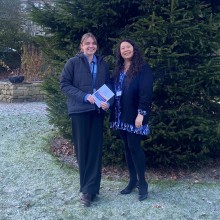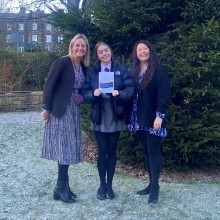 ---
Congratulations to Heather C (Y7), Robbie M (Y11) and Divya J (Y12)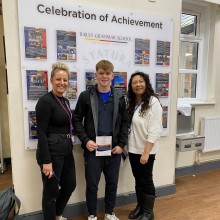 Week commencing: 14th November. 
Heather showed resilience and determination at the recent Cross-Country Race, it was wonderful to see her do so well with a smile on her face, a super representation for IGS. 
Robbie has secured a football scholarship for Guiseley Football Club which is fantastic! He also consistently shows excellent effort into learning and is excelling as a result. 
Divya joined us in September is a super positive student.  She shows courage, responsibility and resilience all with a smile!
---
Congratulations to Daniel S (Y8), Emma C (Y11), Sophie H (Y11) and Ben B (Y12)
Week commencing: 7th November. 
Daniel has an amazing attitude to school life, he is a model student and a great example to others.  
Emma is a positive role model for our younger students and has recently performed a beautiful solo at the Showcase event. 
Sophie was fantastic at our Open Evening and has since received excellent feedback from representing IGS so well
And Ben for his fantastic tutor group/PBT contributions and talking his group through an online learning app, a great example of an independent learner!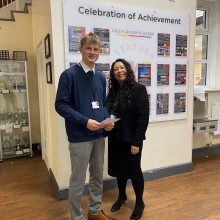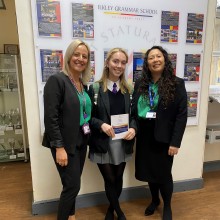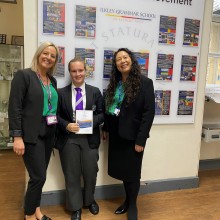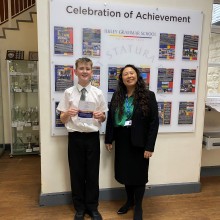 ---
Congratulations to Rose H (Y8) and Kian F (Y10)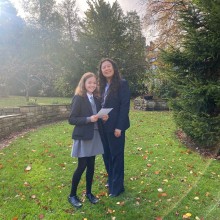 Week commencing: 17th October. 
Rose has been an all round outstanding example and approaches everything positively with a smile.
Kian has had an excellent first half term in Year 10.
---
Congratulations to Frances P (Y7) and Daisy B (Y10)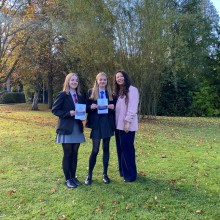 Week Commencing: 10th October 2022.
Frances has proved to be considerate, kind and completely thoughtful when others have needed attention.
Daisy is a shining example who consistently demonstrates our core values.
---
Congratulations to Vlada K (Y9) and Daniil I (Y10)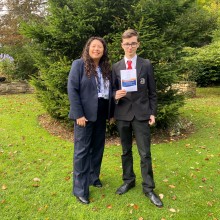 Week Commencing: 3rd October 2022.
Vlada has made a super start at Ilkley Grammar School, members of staff across school have complimented how hard she tries in each lesson and is always super polite.
Daniil is extremely helpful and kind to peers and respectful to staff. He is well deserving of recognition for his efforts.
---
Congratulations to Eli S (Y7) and Dylan H (Y10)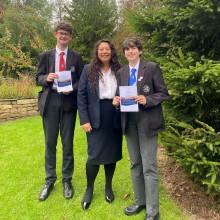 Week Commencing: 26th September 2022
Eli has shown extreme kindness towards other students ensuring they settle well into Ilkley Grammar School.
Dylan consistently demonstrates our core school values and has recently gone above and beyond by volunteering to represent St John's Ambulance in a supporting crew role at the Queen's funeral in London.
< Back to all news stories