PERSONAL BEST VALUES
Our vision at Ilkley Grammar School is to provide a world-class, inclusive education and exceptional opportunities which will enrich us both individually and collectively as a community. We will inspire, support and challenge each other to achieve our Personal Best so that we all grow in wisdom and stature.  By modelling our Personal Best values and championing equality and diversity, we will make a positive difference to our own lives and the lives of others and will be empowered to lead and influence positive change on a local, regional, national and global scale.
If students are to be fully prepared to live and thrive, work and lead in tomorrow's world then their academic success is of equal importance to their personal development and the shaping of their character so they can be the very best versions of themselves and achieve and demonstrate their Personal Best. Therefore, alongside the development of knowledge, skills and understanding, we also place great emphasis on our six Personal Best values – pride, respect, courage, responsibility, kindness, and resilience. These values permeate everything we do, support students to achieve their Personal Best and empower them to make a positive difference through the lives they lead.
Our curriculum dedicates time to supporting students to achieve their Personal Best with a bespoke Personal Best Time (PBT) programme. This aims to instil our values, as well as develop important characteristics and attributes which enable students to be successful learners, excellent friends and exceptional citizens and to "grow in wisdom and stature" in line with our Latin motto.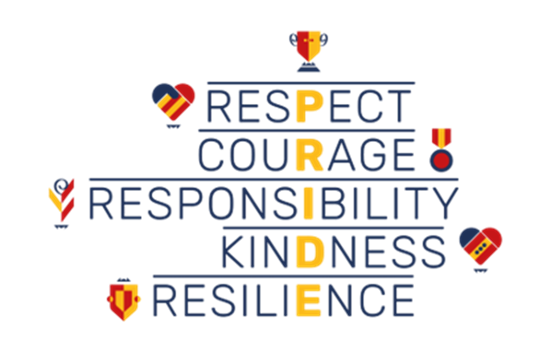 PBT Celebration Assemblies are held at the end of each term.