Calendar
New Academic Year and School Day 2022/23
Please note, that from September students will be expected to be in their form rooms by 8:25am for the start of registration, rather than just being on the school site. This will mean tutor time will now be 15 minutes, enabling meaningful activities (e.g., mental health support, a learner curriculum, a reading programme in Years 7 and 8 and assemblies) rather than just a quick check-in, and an opportunity to foster stronger links with the tutor.
The school day will continue to finish at 3pm, except on a Wednesday which will be 2.35pm.
---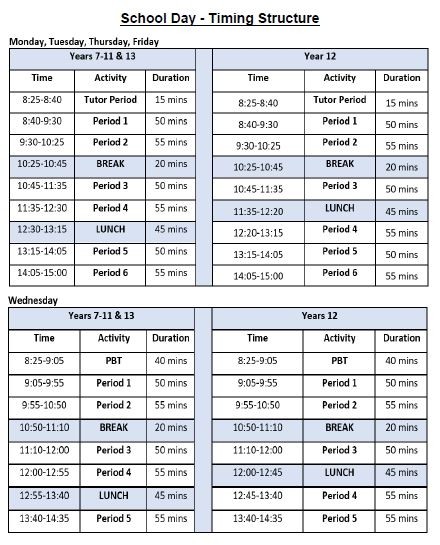 The school week at Ilkley Grammar School is based on 32.5 hours.  After-school extra-curricular activities are in addition to this.
---
Download our term dates: