Calendar
Academic Year and School Day
Please note, that students are expected to be in their form rooms by 8:25am for the start of registration. Tutor time is 15 minutes to enable meaningful activities (e.g., mental health support, a learner curriculum, a reading programme in Years 7 and 8 and assemblies) and an opportunity to foster stronger tutor/student links.
The school day finishes at 3pm, except on a Wednesday which is 2.35pm.
---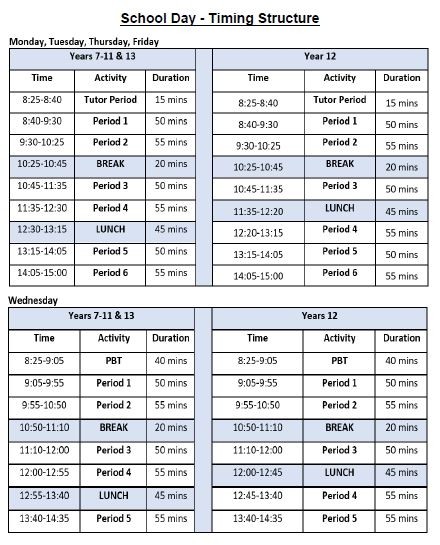 The school week at Ilkley Grammar School is based on 32.5 hours.  After-school extra-curricular activities are in addition to this.
---
Download our term dates: