Head's Message - Ethos and Values

As a comprehensive academy, our overriding aim at IGS is to ensure that our students achieve everything that they are capable of their
Personal Best - from Year 7 through to Sixth Form and beyond.
We are very proud of our excellent reputation in the local community, as well as the wider Leeds and Bradford areas and pride ourselves on the quality of education we provide to our students. Our Ofsted inspection in March 2017 confirmed us as an 'Outstanding' school in all areas of our provision. (You can read the full report here.)
Ilkley Grammar School is the founding school of Moorlands Learning Trust multi-academy trust and consistently achieves excellent examination results at both GCSE and A Level. Hard work is an expectation of all and we strive for continual improvements year on year by challenging our staff and students to excel. It is also important to us at IGS that students enjoy their time here, and we have a caring and supportive school environment, as well as a diverse range of academic and enrichment opportunities available to all.
We recognise every student as an individual, with different needs and talents, and we work hard together to make sure we support and nurture successful, happy and confident learners who achieve in the widest sense of the word, and not just academically. We do our utmost to ensure our students are well prepared to achieve future success once they move on from school, with the vast majority of our students going on to university study after Sixth Form.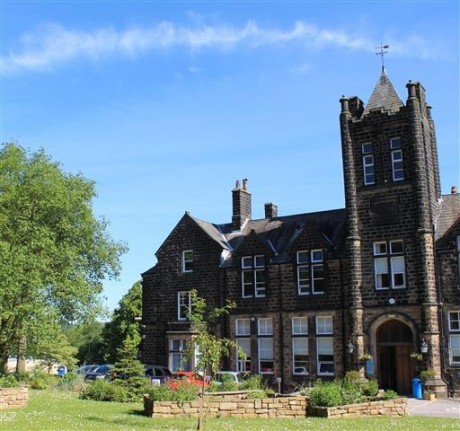 At Ilkley Grammar School, partnerships matter and we value our work with an increasingly wide range of stakeholders. This includes the Red Kite Teaching School Alliance, where we work with several similar schools across the Leeds, Harrogate and the North Yorkshire region, for the training and development of teachers. We are also committed to working with our fellow Bradford schools to support the delivery of the best outcomes for children, young people and our communities across the Bradford District. We converted our 'single' academy to multi academy trust (MAT) status in July 2017 when we formed Moorlands Learning Trust (MLT), in order to be able to better contribute to wider system leadership and school to school support through enhanced partnership working.
The most important partnerships to us however, are the relationships built between school and home, where together we can most effectively prepare and support students to achieve all that they can.
Ilkley Grammar School has high aspirations for every child and we endeavour to inspire ambition for all. We work hard to develop and innovate our learning and teaching experiences, for example through our 'ipads for learning' initiative, and put inspirational and inclusive learning at the heart of all we do. We continually advance our curriculum to be responsive to student need and skills for life and work in a global twenty first century, and invest in the professional development of our staff to keep ourselves at the cutting edge of educational development. In short, we want everyone at IGS to be ambitious and to always aim high.
Helen Williams  | Headteacher