WELCOME TO IGS
Head's Message
I am delighted to welcome you to Ilkley Grammar School's (IGS) website and introduce you to our remarkable school.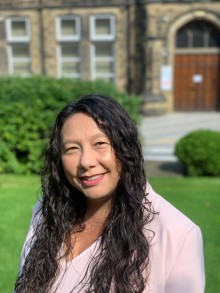 We are an 'Outstanding' non-selective academy which is widely recognised as one of the most successful and high performing state schools in the north of England. With an excellent reputation and long-established tradition of academic excellence, including Oxbridge success, sporting and cultural achievements and service to our community, we pride ourselves on the quality of education, care and support which we provide and are committed to all students achieving their Personal Best in a safe and inclusive environment.
As the founding school of Moorlands Learning Trust, academic results and student progress are exceptionally strong, bearing testimony to the hard work and commitment of our students, the high calibre of specialist teaching and a positive, safe and inclusive culture built on our 6 Personal Best Values: Respect, Kindness, Responsibility, Courage, Resilience and Pride.  These values underpin our work as a school, our vision to provide a world-class, inclusive education and are the basis of warm and respectful relationships between students and staff.
Our commitment to Personal Best is not limited to academic standards. In line with our Latin motto, which forms part of our whole school vision, we are committed to all students "growing in wisdom and stature." Therefore, alongside academic achievement, we value and celebrate personal enrichment and creativity and have an exceptional Personal Development curriculum to enrich and extend the learning experience of every student.  This includes an extensive extra-curricular programme involving sport, culture, the creative and visual arts, competitive experiences at regional and national level, opportunities for discovery and adventure in the UK and abroad, support for mental health and wellbeing, as well as wide ranging opportunities for leadership to enable students to develop the skills, knowledge and qualities to be leaders of the future.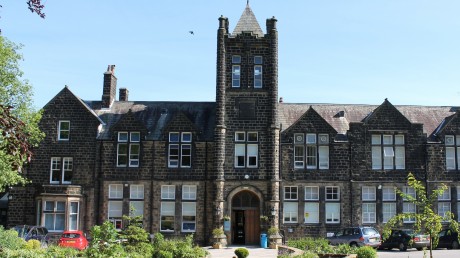 It is a genuine privilege to be Headteacher of Ilkley Grammar School.  We are immensely proud of our school and the range of superb opportunities on offer; we are proud of our remarkable students and the quality of education, care and support they receive from our talented and committed staff and we are proud to be part of Moorlands Learning Trust with its commitment to making a positive difference to the lives of young people and continuous research-based improvement.
It is a very special place to learn and grow and I hope that the website and prospectus give you a flavour of what an education at Ilkley Grammar School involves. However, to get a real understanding of why we are so proud of our school and the IGS community, we warmly invite you to visit the school so you can see first-hand what makes us so impressive.
We look forward to meeting you.
Carly Purnell
Headteacher