iPads for Learning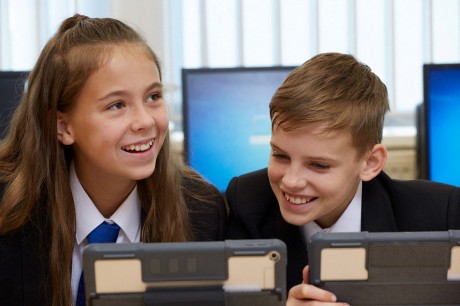 Ilkley Grammar School has been transformed by the introduction of iPads. 
Our eLearning scheme has two main aims. The first is to ensure that all of our students achieve their personal best by providing the opportunities to learn independently, collaboratively and creatively in a way which engages and motivates them. The second aim is to prepare all students for life and work in the 21st Century.
The iPad scheme is about giving teachers the opportunities to produce learning experiences for every single student that will engage, support and challenge them to perform to the very best of their ability. Technology has now reached a level of development with regards to the functionality, reliability and affordability which can revolutionise learning for our students.  It is not about an iPad per se, but about a device that can best meet our learning objectives. We also believe we will be doing our students a great disservice if we do not embrace modern day technologies.
---
For more information on our schemes, please email ipadinfo@ilkleygs.co.uk
Click here for the IPAD INSURANCE CLAIMS
Click here for the IPAD FAQS & SUPPORT
Click here for the IPAD APP WEBLINKS