IGS STUDENTS IN COMMUNITY THEATRE PRODUCTION
MAKE IT TO THE NATIONAL THEATRE IN LONDON!
(Circle Dreams Around) The Terrible, Terrible Past

 

by Simon Longman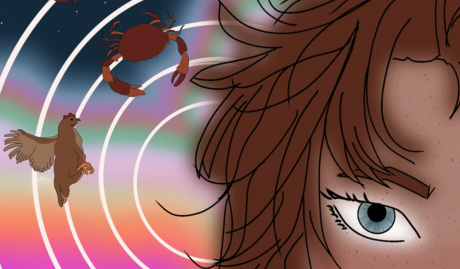 We'd like to extend Huge Congratulations to The Ilkley Playhouse as their version of the 'Circle of Dreams' production has been successful in getting their play to the National Theatre in London.
The new play was produced at The Ilkley Playhouse and subsequently taken to their linked theatre, York Theatre Royal.
National Theatre Connections chose one group's production of each play to take to perform at The National Theatre and the Playhouse's production was chosen.
Well done to everyone involved!
---
6th March 2023
Well done to all of our students involved in the Ilkley Playhouse production of the new National Theatre Connections play (Circle Dreams Around) The Terrible, Terrible Past by Simon Longman on 2nd - 4th March. This brand-new play, specially commissioned by the National Theatre, explores the expectations that we have of life and the way human existence goes forever in circles. We, the audience, are stuck in the surreal dream with the actors, encircled with no apparent way out. 
This was a highly engaging, creative, thought provoking and comic production.
We were bowled over by the work of the whole company as they performed a challenging text, creating clear characters and using movement symbolically throughout. It was clear that every person involved had engaged wholeheartedly in the process and we could feel the pride and joy of each performer.
Well done to all our IGS students involved. We wish you every success for your transfer to York Theatre Royal on 30th April.
Ms Ramrattan & Miss Clift
---
< Back to all news stories