PTA UPDATE
July 2022
The PTA held its final meeting of the academic year on Monday 4th July.
We received a very exciting report from Nat Adams regarding the continued Mental Health First Aid training programme which is being rolled out across the teaching and Post-16 population at IGS. This is a fantastic initiative which was originally seed funded and continues to be financially supported by the PTA.
Other funding was committed to the Creative Arts department  of £3,000 to upgrade the lighting system in B hall which will significantly enhance the quality of creative arts productions in school. Some of you may have seen the new lighting in action at the Creative Arts Evening which took place on 7th July.
The PTA also approved funding for netball post protectors for the PE department. We will be considering other requests for funding in September.
We were delighted to hear a round-up of our fundraising successes this academic year:
£1,000 raised from student, parent and teacher volunteers helping at Ilkley Carnival;

£1,100 raised at the Wine Tasting evening in March;

£2,033 raised at the Quiz & Curry night in May;

A fabulous £3,800 raised at our very first Ilkley Colour Rush last month; and

Our other online fundraising methods have also raised approximately £5,000 over the academic year!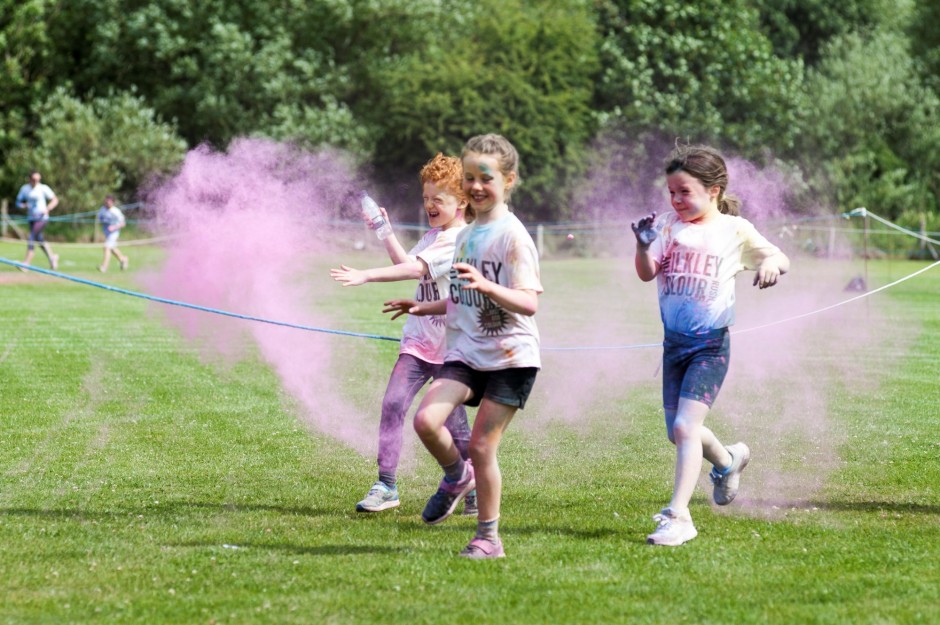 We'd like to encourage you to support the PTA by registering with these online fundraising options as they really do make a huge difference to our fundraising: Your School Lottery, easyfundraising and Amazon smile. Please see our PTA page HERE to find out how.
And we'd ask you to watch this space for information about our next fundraising activity, the return of our Auction of Promises, which we plan to run in November, just in time for Christmas gift purchasing! If you already think you'd like to help by providing an auction lot, please do contact us at PTA@ilkleygs.co.uk . We'd love to hear from you!
 If you are not already on our mailing list and would be interested in attending our meetings, please email us at PTA@ilkleygs.co.uk. Or if you have any other queries about the PTA or simply would like to get in touch, please do so at the same e-mail address.
Many thanks.
Jane Wearing | PTA Chair
---
Read all about the inaugural Ilkley Colour Rush here.
< Back to all news stories