PE: MANCHESTER CITY TRIP
Tuesday 14th March 2023
Thirty-two IGS students in Years 7-9 enjoyed a seven goal thriller at the Manchester City Vs Red Bull Leipzig match in the last 16 second leg of the Champions League.
Erling Haaland stole the show with 5 goals for Manchester City, a truly phenomenal performance. The IGS PE team were thrilled to have this opportunity to continue to promote high level sporting excellence in the North of England to members of IGS and afford students with the opportunity to witness the very best European footballing talent.
This links strongly to the PE curriculum intent key aims of promoting the development of healthy active lifestyles and raises the profile of competitive sporting activities. The trip also ensured the students gained some of the skills required for future success and independence by developing their cultural capital and responsibility.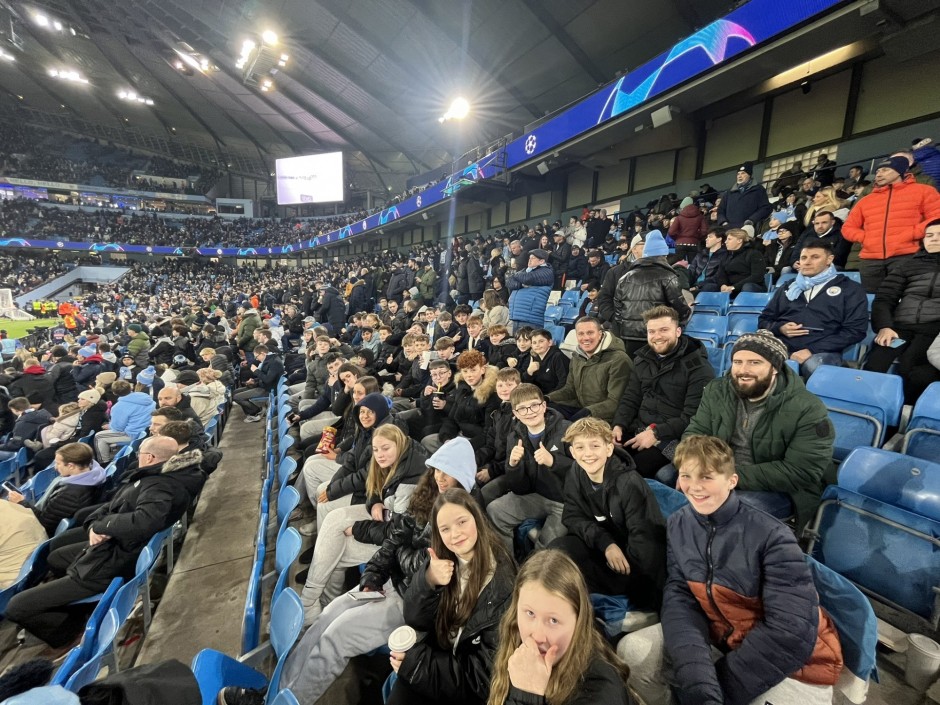 < Back to all news stories