SPOOKY SILENT DISCO FUNDRAISER     
Saturday 30th October 7pm – 1am at the Winter Garden, Ilkley
£15 Adults £10 Under 12s
IGS Operations Administrator, Emma Wood, has organised a charity fundraiser in commemoration of her father-in-law, Ilkley resident, Paul Shaw.
Paul died of a sudden stroke during lockdown in May last year after he collapsed in the garden. He was a seemingly healthy and very active 73 year old. As a keen gardener he kept an allotment on Leeds Road and was thrilled to have won the Private House Garden award for Ilkley In Bloom in 2015. He was also a prolific artist and member of Ilkley, Guiseley and Menston art clubs. You may have bought one of his works at the clubs art sales! Due to losing Paul during lockdown, friends and family were unable to attend the funeral or say a fitting 'goodbye' so Emma and her husband, James, thought they'd host a fun event to cheer everyone up and raise some cash along the way!
The fundraising event is a Spooky Silent Disco on Saturday 30th October in the Winter Garden and a new experience for Ilkley! It's the first silent disco to be held at this fantastic venue with all proceeds going to the Stroke Association and Yorkshire Air Ambulance.
Emma says "We chose to hold a Silent Disco as we wanted an event that really was suitable for all ages. Guests are provided with a set of headphones on entry that will be playing four channels of music throughout the evening. You can switch between songs and choose your favourites to dance to all night. It's a fun, silly event that everyone can experience and partake in. And when you want a break from dancing, you can have a drink and some food with friends – and even a conversation without having to shout over the music!
We know there is still some uncertainty about this autumn, so we've booked a lovely spacious venue, contactless ticketing with limited numbers and automatic refund if the event has to be cancelled. So please buy your tickets now and get ready for a wicked night out!"
Café 39 on the Grove will be running a pizza stall. Owner, Hannah Cook, who recently left IGS to work at her new venture, says "We're thrilled to be a part of this fabulous event which will raise money for two very worthy charities and provide a great night of fun for the whole community"
Fancy dress is optional with prizes to be awarded for the best costumes. For everyone else there will be a Glitter Bar on site to add a little bit of scary sparkle to your evening. Guests are also encouraged to bring along a carved pumpkin, with prizes for the best ones. If you have a business there is even an opportunity for you to thank your hard working staff by purchasing a table in the VIP area!
---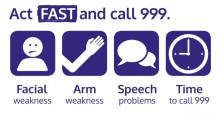 The Stroke Association provide specialist support, fund critical research and campaign to make sure people affected by stroke get the very best care and support to rebuild their lives. Paul couldn't be saved but with courage, determination and the breakthroughs that come from research, recovery is possible for many. As a charity the pandemic has cut their budget in half, putting vital improvements in treatment and care at risk.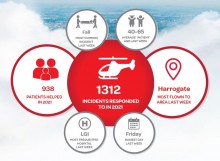 Yorkshire Air Ambulance is an independent charity providing a lifesaving rapid response emergency service to five million people across the whole of Yorkshire. With falls being the most common incident and Harrogate the most flown to area last week YAA provide a vital service that requires constant public funding.
---
We also have two amazing items which will be placed online for auction in October!
A technical drawing of the 19/20 Mercedes Formula 1 car signed by Lewis Hamilton, Valtteri Bottas and Toto Wolff.
An England cricket shirt signed by all the team following their match against India at Headingley this summer!
Anyone interested in bidding for these items should follow our facebook page 'Spooky Silent Disco' for further developments!
---
Tickets for the Spooky Silent Disco are £15 per adult and £10 for under 12s and can be purchased at eventbrite here.
If you can't make the event but would like to give your support you can make a donation via their GoFundMe page here.
Visit the facebook page @SpookySilentDisco for all the details.
< Back to all news stories