Sponsored Virtual Walk Around the World
To make a positive impact on our mental health by being physically active and giving to others, students and staff were invited to participate in a sponsored 'Virtual Walk Around the World'. The Student Council were keen to get everyone active following weeks of remote learning whilst also supporting a local Addingham man, Jaime Lunn, who suffered a life-changing spinal injury last year.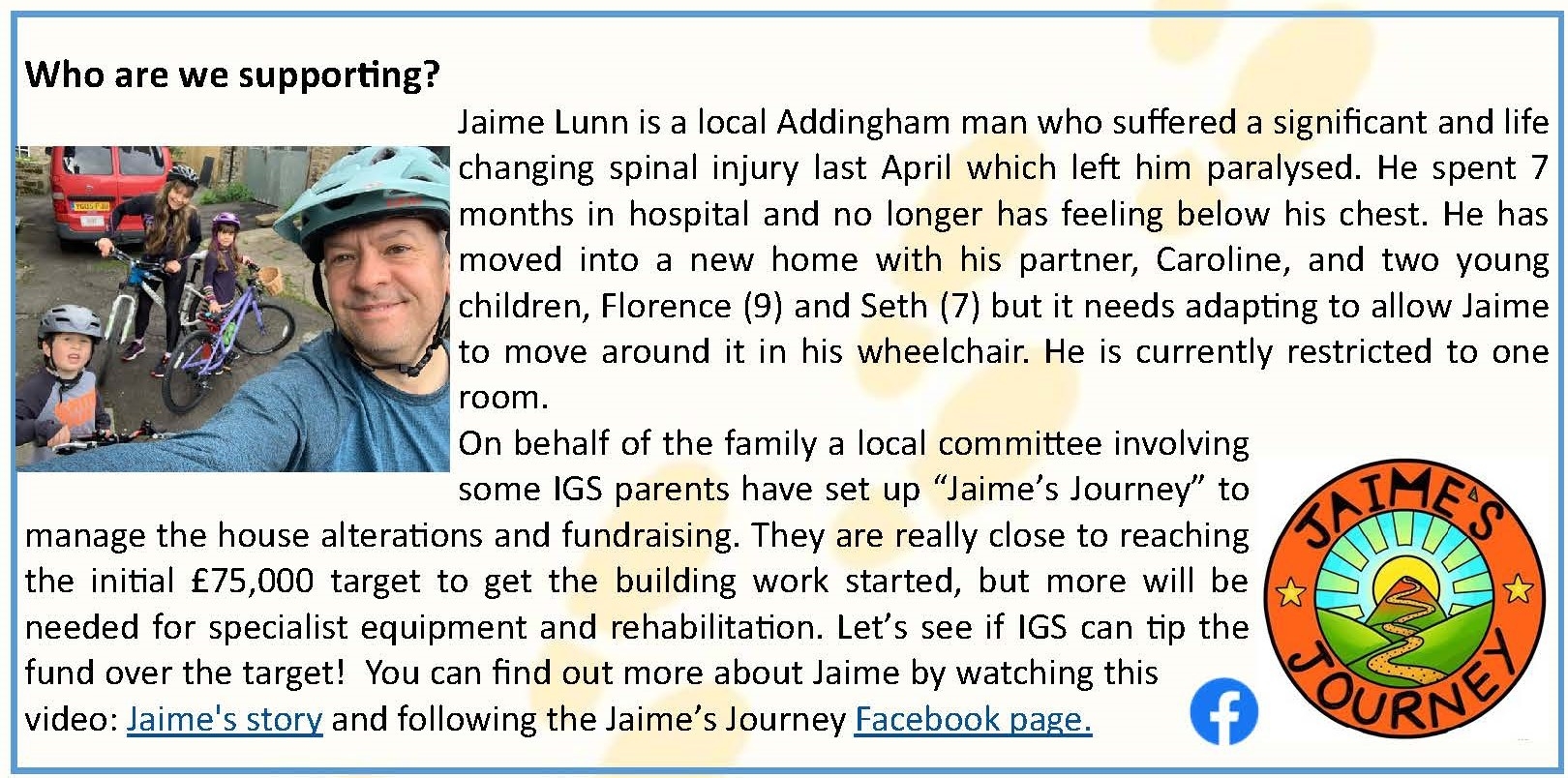 The challenge started in the February half-term and ended on Friday 26th February. Aimed largely at KS3, every pupil in Year 7, 8 and 9 was encouraged to count their steps for two weeks, and submit them to Mr Carr every three days. The route pupils took around the world was just short of 80 million steps and was achieved by pupils totalling at least 6,000 steps (approximately 4km or 2.5 miles) every day during half-term. Mr Carr supplied students with helpful tips and some suggested routes around local areas they may wish to try.
The virtual walk was able to be tracked via a link with regular updates about where in the world we were posted on the @ilkleygrammarPE Twitter account. Students and staff also shared their walks or impressive daily step counts for us all to celebrate and encourage each other by using the hashtag #IGSaroundtheworld.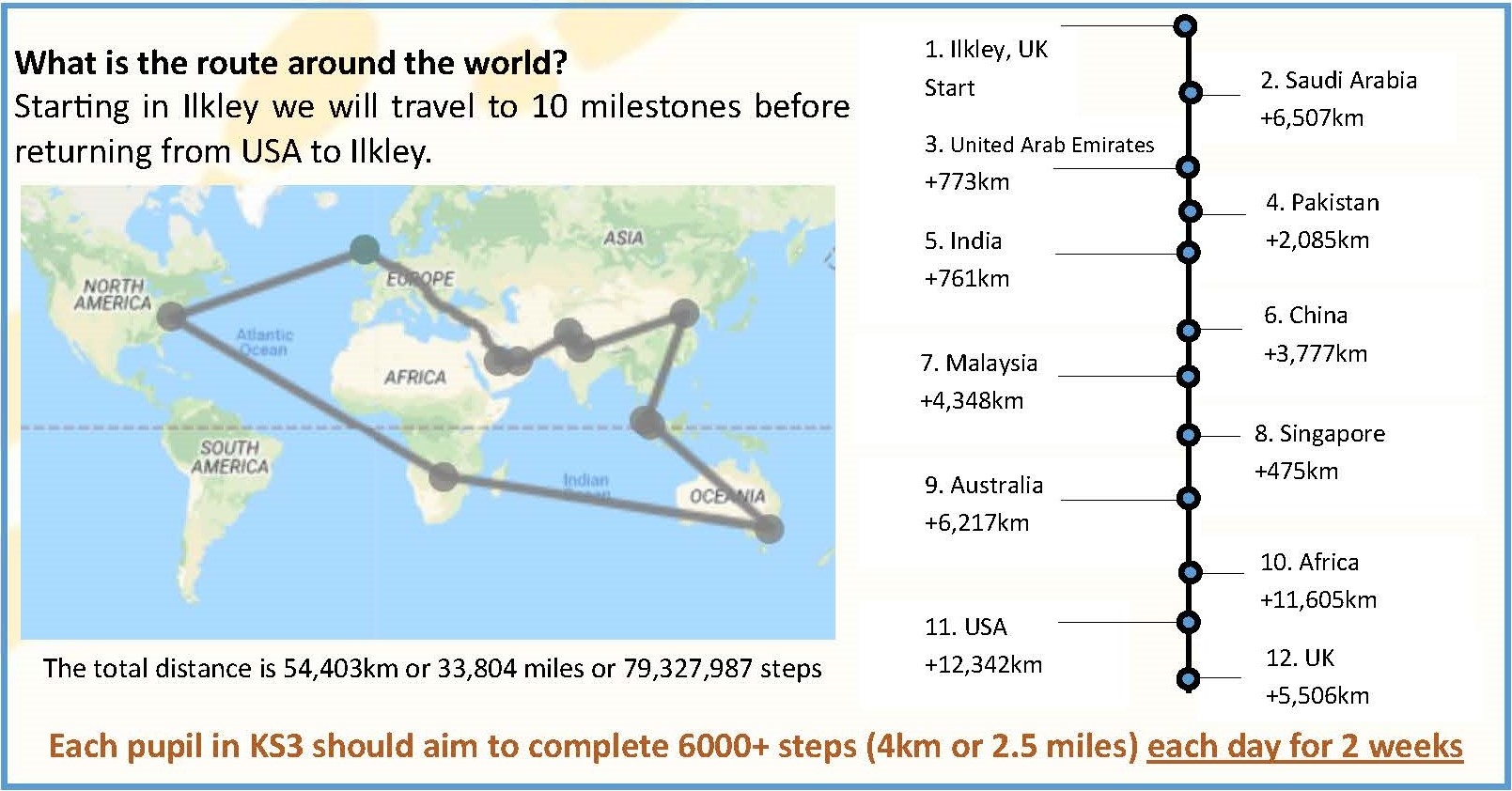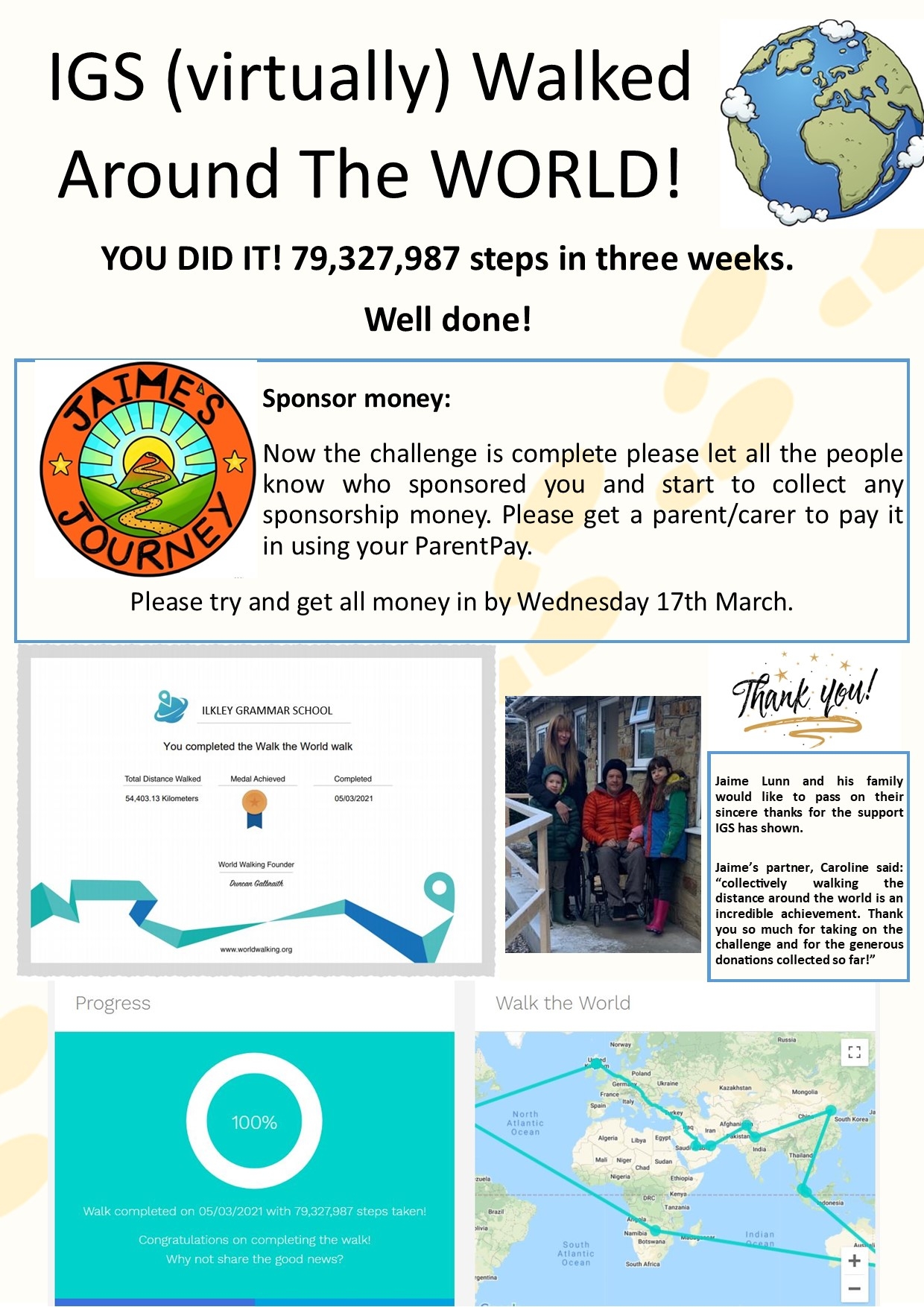 Continuing with the virtual theme, staff also participated in a remote quiz which raised nearly £140. Special mentions are also greatly deserved for two of our Year 7 students, Niamh and Summer, who individually raised £250 and £200 respectively. What an amazing effort!
With thanks to everyone's efforts we have raised a grand total of £3,324.21!
< Back to all news stories