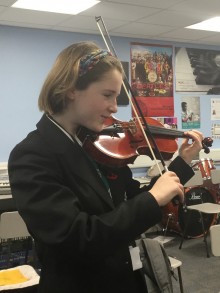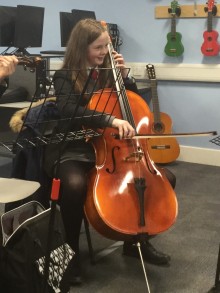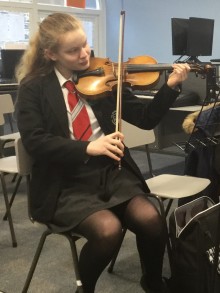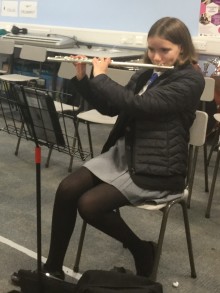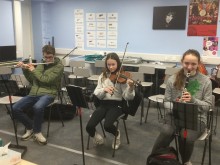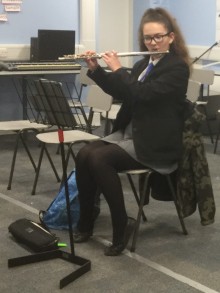 CHRISTMAS MUSICAL RECORDINGS
At this time of year our Creative Arts department is usually extremely busy planning and rehearsing for our annual 'Countdown to Christmas' concert, performed at St. Margaret's church, Ilkley.  Unfortunately though, this year, that has not been possible. However, our Head of Music, Mrs Chapman, thought it would be lovely to get some sort of solo or small group performances on the website to help cheer us all up and get us in a Christmas mood!
Please click below to hear a recording created over five bubbled sessions after school and during lunchtimes. It features some of our fabulous and talented Senior Orchestra musicians in years 7 to 11. It was a challenge to record them all in time for Christmas and took five different sessions. Mrs Chapman is "super proud of them all" and says "It was such a joy to work with our musicians, face to face,  after nearly nine months. It's a small step but a positive one towards getting live music back up and running at IGS"
The talented musicians you can hear are:
Cello: Xanthe G; Katy H; Jonathan W.
Clarinet: Isobel T; Emily W; Holly F; Anna F; Esme G; Harriet K; Emily S.
Flute: Louis H; Zoe H; Saoirse C.
Oboe: Lucy R; Jessica M.
Saxophone: Maisie O'C; Jasper H; Leo L.
Trombone: Taylor B.
Trumpet: Callum D; James R.
Violin: Rachel D; Evelyn McC; Rosie S; Immi H; Matthew L; Callum W; Eve D.
In addition to this, one of our amazing A-level students, Francesca Beevers, recorded a beautiful performance of 'Oh Holy Night' at home for us to share on our website. "As we won't have any Christmas singing this year", she said. 
Francesca is our music iLeader and will be running a Teams choir next term. Mrs Chapman said "This is lovely! Thank you so much Francesca. I really appreciate the extra effort both in terms of delivering such a quality performance and actually compressing it down into a sendable format!" Deputy Headteacher, Miss Bishop, said "Absolutely beautiful. Thank you so much for sharing. The tone and placing of notes is superb and gave me goosebumps and brightened up my morning."
We hope you enjoy our recordings and we wish you all a Merry Christmas! 
< Back to all news stories