Extra Curricular Activities
Sports Information
All activities will be operating in bubbles following National Governing Body guidelines. Please note they will not be in band bubbles (except for Year 7and 8 Netball) so there will be increased mixing between bands. These will just be practices with no fixtures at this current time.
Please note there are a few changes to the current extra-curricular program after May half-term: 
Monday: Hockey is no longer available and changes to girl's cricket.

Tuesday: Year 7 & 8 rugby stops. Dance is now available for Y9.

Thursday: Y10 cricket (moved from Wednesday to be played with Y9). Dance is now available for Y10.

Friday: Girls rugby for Y9 & 10 starts.
Please be aware some activities will now have mixed year group bubbles but will still be following National Governing Body guidelines.
There is no need to sign up for these activities unless an individual member of staff emails you.  All students will get a place. Please just turn up on the day if you want to take part.
If you have any issues or concerns please try not to email school and encourage your son/daughter to ask at the PE office. If you really have to email in please email the following staff for the following sports.
Cancellations: If a practice is cancelled for whatever reason, it will be emailed to the students not the parents.
Timetable
From Monday 7th June 2021:

Tennis
We have moved the current tennis practice from Tuesday nights to Thursday nights. It is now open to Years 7, 8, 9 and 10. Year 9 and 10 students are required to come to school in their PE kit as changing facilities are not available to them. Each year group is given a court to play to ensure no mixing of bubbles occurs. 
Rugby
Students will receive an email form Mr Falkner regarding arrangements for getting to the club.
Ilkley RUFC will provide the following:
Changing rooms clean on arrival and wiped down after use
Year group bubble set of kit (balls, bibs and cones) only to be used by individual year groups
Year groups training on separate nights.
All teams and external rugby coaches to follow Government and RFU guidelines
All players and coaches to be registered to follow a track and trace protocol
Year 7s will be provided with additional information on how to get to training on their first session
Football, Athletics, Rounder, Rugby and Cricket (Girls/Y7/Y8)
**Please note: These sports are off-site at the school fields.**
Travel arrangements are as follows:
Students with a Burley bus pass must travel on this bus and the driver will stop at the bus stop next to Ben Rhydding Sports Club.  A 'games bus' is available to other students free of charge, which departs from the school lay-by at 3.15pm promptly. Where activities finish at 4.30pm, parents may collect their son/daughter directly from the sports field at that time, or students can return to school on the 'games bus' for 4.45pm.
Year 7 boys and girls Football/Hockey must register at the table tennis shelter, they will then be escorted up to the bus.
Please take into consideration students will be travelling on a bus for between 10-15 mins. They will be required to wear face masks and sit facing forwards.  Where possible we encourage students to sit next to someone in their band.
Dance
In B Hall on Tuesdays and the Gym on Thursdays.
We look forward to seeing your son/daughter after school!
---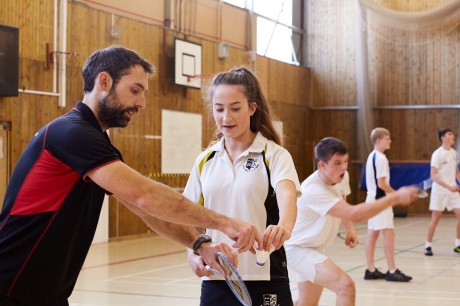 All our extra-curricular clubs and activities can be found here: