Extra Curricular Activities
PE and Sport Timetable
From Monday 4th January to  Friday 26th March 2021 
We are pleased to announce we will be starting up the winter extra-curricular offer after the Christmas holidays running up to the Easter holidays.  All activities will be operating in year group bubbles following National Governing Body guidelines. Please note they will not be in band bubbles (except for Year 7and 8 Netball) so there will be increased mixing between bands but not year group bubbles. These will just be practices with no fixtures at this current time.
There is no need to sign up again for these activities as all places have been kept from the first communication.  If you didn't sign up during the last communication you may have to go on a waiting list for Netball and Dance, as they are indoor, numbers need to be limited, in this case please email the relevant staff below.  All other sports are not full so please turn up on the day and there will be a place.
If you have any issues/concerns please encourage your child to enquire at the PE Office in the first instance. Afterwards if necessary please email the corresponding staff below for help.
| | | |
| --- | --- | --- |
| Rugby | Mr Falkner | adamfalkner@ilkleygs.co.uk |
| Girls Hockey | Mrs Knowles | angelaknowles@ilkleygs.co.uk |
| Boys Football | Mr Peltier | saulpeltier@ilkleygs.co.uk |
| Dance | Miss Holgate | kerryholgate@ilkleygs.co.uk |
| Netball | Miss Allen | fayeallen@ilkleygs.co.uk |
| Girls Football | Miss Vangenechten  | liesbeth.vangenechten@ilkleygs.co.uk |

Cancellations: If a practice is cancelled for whatever reason, it will be emailed to the students not the parents.
Unfortunately, we are unable to offer the following sports at this moment in time:
Year 10 and 11 boys/girls Football

Year 10 and 11 girls 

Hockey
Year 11,12 and 13 Netball
All boys Hockey
Year 11/12/13 Rugby. 
Please note that there is the opportunity for students in Year 11 to opt into PE on a Friday afternoon when they leave early.
Information for Extra-Curricular Sport
Rugby
Students will receive an email form Mr Falkner regarding arrangements for getting to the club.
Ilkley RUFC will provide the following:
Changing rooms clean on arrival and wiped down after use
Year group bubble set of kit (balls, bibs and cones) only to be used by individual year groups
Year groups training on separate nights.
All teams and external rugby coaches to follow Government and RFU guidelines
All players and coaches to be registered to follow a track and trace protocol
Year 7s will be provided with additional information on how to get to training on their first session
Football and Hockey
Please be aware these sports will be down at the school fields.
Travel arrangements are as follows:
Students with a Burley bus pass must travel on this bus and the driver will stop at the bus stop next to Ben Rhydding Sports Club.  A 'games bus' is available to other students free of charge, which departs from the school lay-by at 3.15pm promptly. Where activities finish at 4.30pm, parents may collect their son/daughter directly from the sports field at that time, or students can return to school on the 'games bus' for 4.45pm.
Year 7 boys and girls Football/Hockey must register at the table tennis shelter, they will then be escorted up to the bus.
Please take into consideration students will be travelling on a bus for between 10-15 mins. They will be required to wear face masks and sit facing forwards.  Where possible we encourage students to sit next to someone in their band.
Netball
This will not start until Tuesday 19th January due to exams in the Sports Hall.  Dates for Year 7 are as follows.  All other year groups are every week except Year 8 which will be every other week.
Year 7
I band:  19th Jan, 9th Feb, 9th March
G band:  26th Jan, 24th Feb, 16th March
S band:  2nd Feb, 2nd March, 23rd March
Year 8 Tutor Groups LNR, KL, AC, KMH, RHC, RF
20th January
3rd February
24th February
10th March
24th March
Year 8 Tutor Groups JJS, AMB, JAK, ALR, LDS
27th January
10th February
3rd March
17th March
Dance
This will be based in the Gym/B Hall.
We look forward to starting extra-curricular again and seeing your son/daughter at practices.
---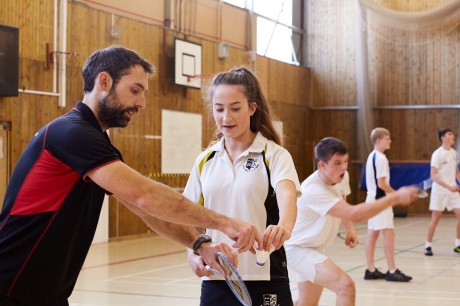 All our extra-curricular clubs and activities can be found here: