Y8 DIVERSITY DAY
A Celebration of Equality and Inclusion
Thursday 27th June 2019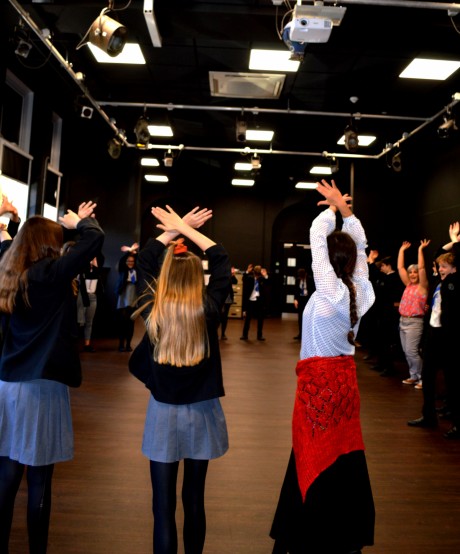 We had the pleasure of bringing our very first Diversity Day to the Year 8 students at Ilkley Grammar School on Thursday 27th June. We aim to grow IGS as an outward facing school which caters for the needs of all individuals by offering experiences that are varied, stimulating and challenging. The aim of the day was also to promote equality and engender ambition as well as a strong sense of pride, tolerance and inclusion for all.
It was a wonderful day with a carousel of engaging interactive workshops. There were representatives from all 6 World Religions: Buddhism, Christianity, Islam, Judaism, Hinduism and Sikhism which the students learned about via stories and religious relics. In terms of educational experiences there were also representatives from Autism Awareness. In this workshop students were invited to engage with immersive and knowledge building activities and leave with some deeper insight, and some practical advice, around understanding people with Autism. They further learned about the world of Henshaws, a worthwhile local charity with some extraordinary people who are partially sighted or have other forms of disability who talked about their day-to-day lives and shared the exciting arts and crafts that they produce.
Stonewall joined us to allow the students to experience an interactive look into the History of LGBTQ+ rights and the understanding of key facts, to help further our work as a school on tackling all types of LGBTQ bullying and support our LGBTQ+ community both within and outside of school. Others got to tackle the idea of the 'American Dream' fact or fiction and had a first-hand insight into the inner workings, politics and life of being an American citizen.
Students also took part in sign language lessons and it was amazing to see how many of them could meet and greet each other and spell their names in order to communicate with someone from the deaf community.
There was lots of energetic workshops also with African Drumming being a huge hit with the students as an exciting cacophony of sounds from African drums echoed round the school. Students not only played these but also gained an understanding of the significance of these drums in African Celebrations and Tribal Rituals. Others were in holiday mode in sampling some Flamenco lessons, a dance form practiced in Southern Spain but with roots in Indian, Arabic and Spanish Culture, students were able to clap and dance their hearts out as Flamenco is known for its sweeping arm movements and rhythmic feet stomping. An Art workshop helped them express themselves in their teenage life through an exploration and interpretation of the work of Keith Haring.
However everyone's heart melted at the sight of the Guide Dogs, many of them puppies, who came in with their owners to show us how these beautiful fluffy creatures move from puppyhood into adulthood, all the while being trained to guide and help partially sighted and blind people! Then finally to calm us all down after the intense yet very engaging ensemble of the day there was a 'Mindfulness and Wellbeing' session to help us find our inner zen and calm. It was truly Diverse, inclusive, educational but also lots and lots of FUN! Here's to next year!
< Back to all news stories