LEAGUE TROPHIES VISIT
24th March 2023
Clarke Foley Community Centre, Ilkley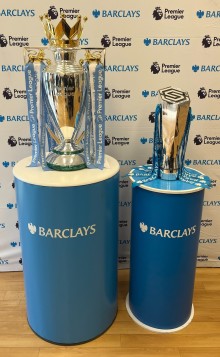 IGS Students were given the chance to see the real Barclays Premier League Trophy and Women's Super League Trophy. Pupils bought raffle tickets to win a place on the visit. The money raised from raffle ticket sales was directed towards the KS4 chosen charity, Marie Curie Cancer Care, as a part of the KS4 charities week. 
Lily S (Y9) reports on the events of the day:
We walked a short distance down to the Clarke Foley Community Centre to see the Women's Super League Trophy and the Barclays Premier League Trophy. They were both very shiny and I was surprised at how big the men's trophy was! Whilst the WSL trophy was much smaller, the modern geometric design was very eye-catching. The trophies were there to celebrate Barclays banking hub continuing its service at the centre and it was a good opportunity for people to view the trophies and support fundraising in aid of the Clarke Foley Community Centre.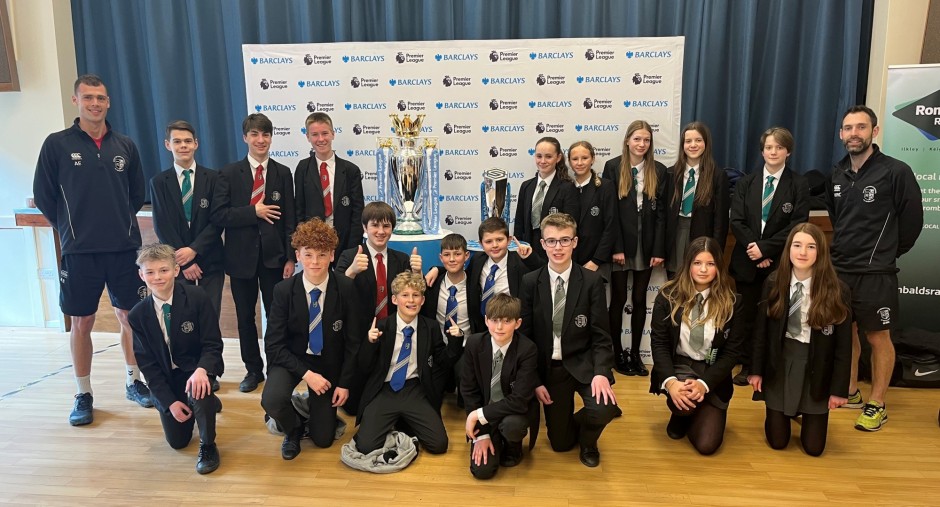 < Back to all news stories