RACE ACROSS THE WHARFE
Sports Council Fundraiser
Wednesday 29th June 2022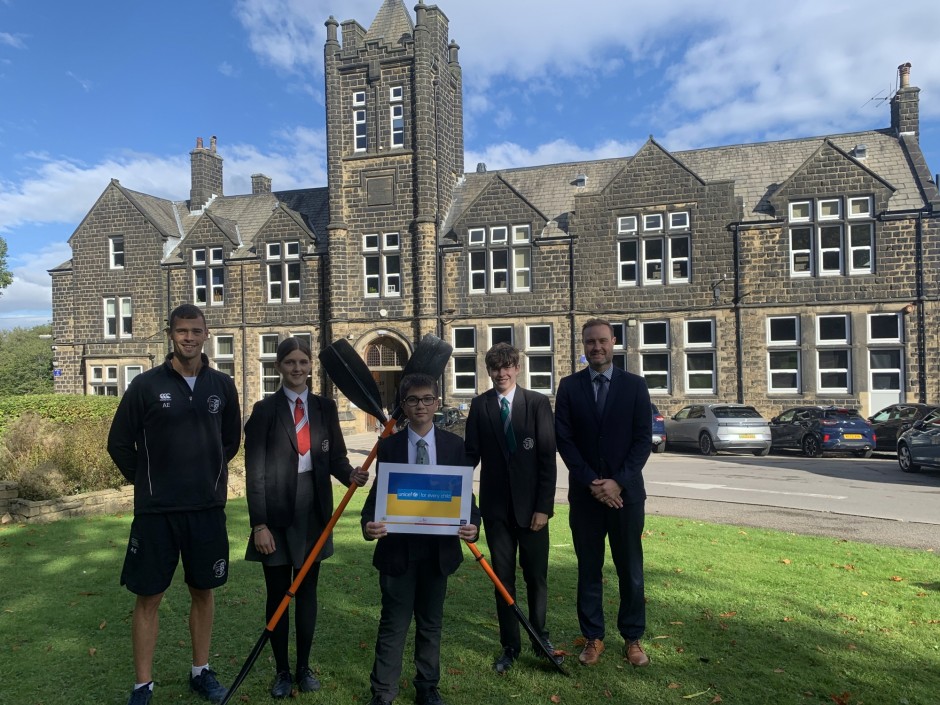 Nearly thirty IGS students and staff took part in the annual Sports Council fundraiser. The IGS Sports Council invited staff to challenge them in a 'Race across the Wharfe'. The Sports Council team were superb throughout the day, all contributing towards the collective distance covered! The determination and commitment shown by all of the students was admirable. The IGS staff team were crowned champions of our first 'Race across the Wharfe'. It was extremely close all day. The staff team clocked 50,830 miles and the students accrued 46,670 miles in 230 minutes across the day.
The final total raised was £450.00!
The student Sports Council rowing team were raising funds for two projects. We are working alongside Ilkley Harriers raising funds for a new long jump pit to be installed at the school fields which we have missed greatly since the installation of the 3G AstroTurf. Half of our proceeds will also be going to UNICEF to support children suffering from the conflict in Ukraine. Read more of how our money raised will help here.
< Back to all news stories