GREEN TIES LEND A HELPING HAND
Below is one of the recent articles taken from our students' independent IGS Student News website. This is an online magazine created and maintained by the students of IGS. All articles are original and are researched, written and proofread by the students themselves.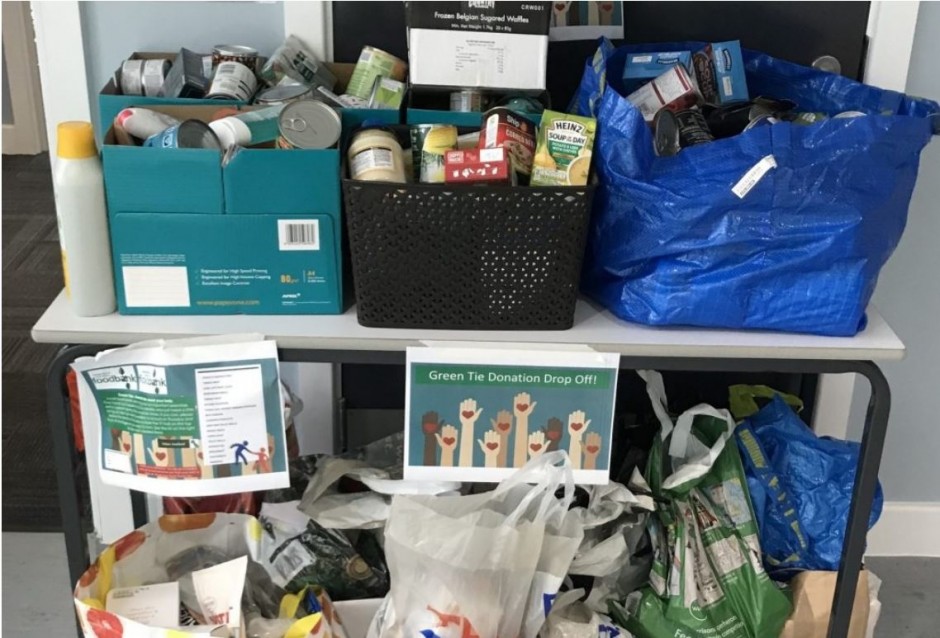 A simple box of food and toiletries makes a big difference. Food banks can provide support for everyone struggling to pay for simple necessities, whatever may have happened in their lives. Around fourteen million people in the UK are living in poverty and Coronavirus has had a huge impact on the lives of people with low paid jobs. 
Green Ties (Y7) at Ilkley Grammar School have been helping local food banks by holding a food collection and donating what we can collect to food banks in Ilkley, Leeds and Bradford. We were proud to have filled Mr. Revell's car and more! 44 bursting to the brim boxes and bags were counted and at one point the donation queue stretched all the way down the stairs in Armitage.
Whether you choose to volunteer, donate money or give food or toiletry items, supporting your local food bank is simple. If you're unsure of what to donate, it's best to check with your local food bank to see what they need. Most food banks will happily accept food items, toiletries, cleaning products and pet food. Although they will always gratefully accept food, why not donate something else to your food bank such as toothpaste or shower gel? We know that kindness is crucial during these uncertain times and we were excited to play a small part in lending a helping hand.  
By Katie Wilkinson, 7LIR
Originally published on IGS Student News website on October 23, 2020 here.
< Back to all news stories