HEADTEACHER'S AWARD
Congratulations to Adrian A (Y7), Sofi B (Y9) and Zac M (Y11)
Week commencing: 13th November
Adrian consistently applies his personal best in everything he does.  He is respectful and polite and has impeccable manners, he has settled well into IGS life and is a keen and enthusiastic member of Year 7!
Sofi is constantly being praised for her kindness, respect, and responsibility; she always puts other people's feelings first.  An amazing role model to all students!
Zac's effort, punctuality and commitment to learning has been fantastic so far this year – well done Zac!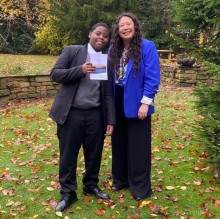 ---
Congratulations to Isaac L (Y10), Dylan H (Y11) and Lois S (Y12) for receiving the Headteachers Award.
Week commencing: 30th October 
Isaac was fantastic on the recent French Exchange Trip, he demonstrated all of our school values and pushed himself to the maximum to make the most out of his trip!
Dylan has won the St John's Ambulance Young Achiever Award and has been invited to meet the Princess Royal in London! Well done Dylan!
Lois recently spoke at the West Yorkshire Violence Reduction Conference in the presence of an esteemed audience, we are very proud!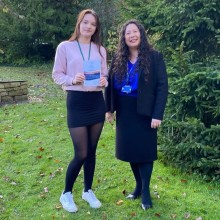 ---
Congratulations to Zakariyya W (Y7), Jack R (Y8), Tamsin H (Y11) and Molly M (Y13) for receiving the Headteachers Award.
Week commencing: 9th October
Zakariyya was fantastically helpful on Open Evening, he was a great support to staff and helped getting classrooms ready for our visitors to see. Well done!
Jack shows great responsibility and is a fantastic role model for others.  His Head of Year is very proud!
Tamsin is wonderful citizen and is always looking out for others.  She always supports her peers with kindness and compassion!
Molly has shown great determination in her first few weeks in Y13.  Her hard work sets an outstanding example!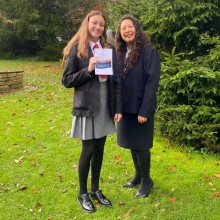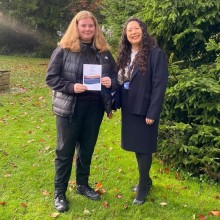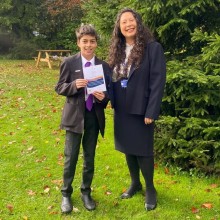 ---
Congratulations to Noah S (Y8), Rosemarie B (Y11), Ethan A (Y12), James M (Y8), Martha A (Y11) and Josh P (Y13) for receiving the Headteachers Award.
Weeks commencing: 25th September & 2nd October
Noah has shown great courage and responsibility, his Head of Year is very proud!
Rosemarie gave up her time freely over the summer to volunteer at the Bingley Community Kitchen, she was extremely helpful and brilliant with all the customers!
Ethan always makes a sustained effort and has had an excellent first few weeks in Post 16!
James showed great courage and great leadership skills whilst being a fantastic hub helper!
Martha was extremely courageous recently, she was responsible and caring and looked after her fellow students. Well done Martha!
Josh has shown true determination and resilience in his studies. He's also been excellent in Taekwondo!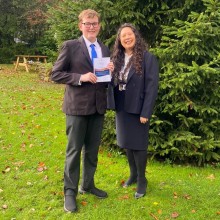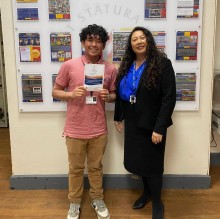 ---
Congratulations to Daniel M (Y7), Dimosthenis G (Y10), DB Justin D (Y12), Esther K (Y13) for receiving the Headteachers Award.
Week commencing: 11th September
Daniel has shown great resilience settling into IGS.  He took on all the challenges at the Nell Bank trip and made some lovely new friends!
Dimosthenis has been fantastic in his English lessons this term.  He has given 100% effort and participation in everything he does!
DB Justin has shown true courage by joining three iLeader groups and standing for form representative all in his first two weeks as an IGS student!
Esther has demonstrated excellent citizenship by organising NHS community work for the new Year 12, embedding kindness into the Personal Development curriculum!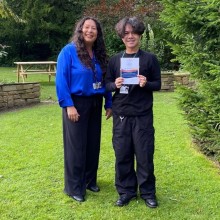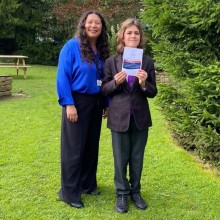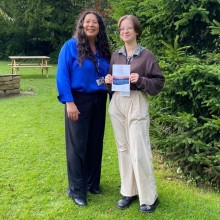 < Back to all news stories