IGS Cutting Edge Live Talk
Brendan O'Reilly, Chief Technical Officer of O2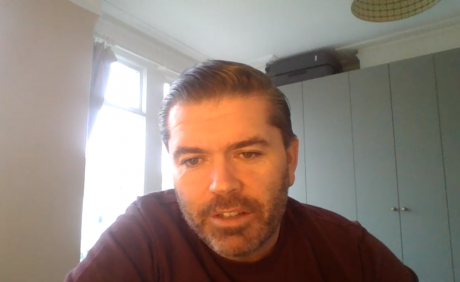 On the 1st February 2021 Brendan O'Reilly, CTO of O2 gave his keynote speech at the end of our Year 11 Taster Day. Attended live by over 100 people his talk is now available here.
Please find a summary of the introduction to Brendan's talk below:
After seventeen years at O2 and six years as CTO, Brendan is about to embark on a new phase of his career, becoming global CTO of BAI (Broadcasting Australia International) which, among other things, delivers the telecoms network on the New York subway.
At a point when many of our students, including year 11, are making important decisions about their own futures, Brendan reflects on his own career journey and explores how life is about learning as you go along rather than making 'perfect' decisions at every stage.
Brendan also speaks about his recent experience of being on the leadership team of O2 throughout the coronavirus pandemic, during which time network providers have played a vital role in enabling people to stay connected to each other. He also shares his thoughts on what the future holds in terms of global connectivity but also on the risks associated with our online lives.
Answers to questions posed during Brendan O'Reilly's talk:
Q: What is your company doing to dramatically reduce its carbon footprint (excluding carbon offsetting)? What do you see as the main opportunities in this?
A: At O2, we have made a commitment to be Carbon Neutral by 2025, the first mobile network to do so. The main opportunities are in new technology reducing our carbon impact, and moving to renewable energy.
Q: You mention higher education. How critical do you think a university degree (or equivalent) is in these times?
A: My personal view is not critical, if you have a plan of what you want to do. If you need a degree for a certain profession, of course it's vital, but there are many routes to different careers.
Q: What would your advice be to the young adults listening in terms of how the pandemic will have given them real strengths and skills as they move into the workplace?
A: You will be the most tech savvy, connected generation and that gives you great opportunities. But remember to be true to yourself, learn to switch off and be comfortable asking and giving help.
Jamie Gutch | Deputy Headteacher, Post-16 and Personal Development
< Back to all news stories