IGS Mental Health Awareness Week
Monday 10th to Friday 14th May
Last week we marked National Mental Health Awareness week at IGS. This is the 21st year of this week supported by the Mental Health Foundation.
Students at IGS were given opportunities through the week to stop, reflect on their mental health and wellbeing and check in on those around them. Tutor time was given over to this all week in Years 7-10 and promoted widely to Years 11-13.
The focus of this year's Mental Health Awareness week was using Nature as a means of promoting positive Mental Health and Wellbeing. Students explored seven tips on how to do this and tried to factor some of this self-care into their week.
Tutees completed quizzes in form time and took time to explore support resources available in their personal development folders as well as getting signed up to apps such as Kooth and Think Ninja.
"How Are You?" production from Theatre Online
Years 7 to 10 have spent time in PBT last week and this week watching a theatre production online called 'How Are You?'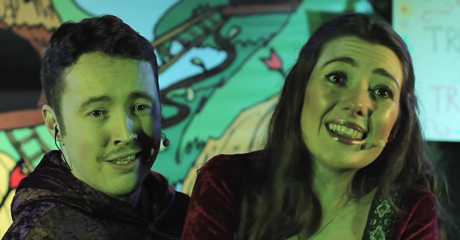 This is a contemporary, thought provoking and entertaining drama that considers wellbeing issues in young people. It explores the impact of these issues and examines strategies to help deal with them.
It considers:
Changes in friendships;
Pressure around school work and exams;
Family tensions;
Anxiety.
We really hope that students enjoyed the activities last week and that they help people remember the importance of self-care, supporting one another and refamiliarising themselves with where support can be found when they might be struggling.
Remember caring for your mental health is not just something to reflect on in Mental Health Awareness Week but something we can reflect on every day or regularly through each week.
Please visit our dedicated webpages here for further information and advice.
< Back to all news stories