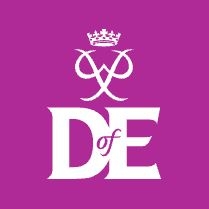 Silver Duke of Edinburgh Training
Finally Underway!
Nearly two years after they were originally due to depart, a group of Year 12 students have completed their first training and practice expeditions and are a few steps closer to achieving their prestigious Silver Duke of Edinburgh Award.
On Saturday 2nd October Year 12 students were treated to some extra lessons at IGS, although this time on the unfamiliar topics of map reading, route planning and emergency first aid. The mature students quickly impressed their trainers from Lupine, an outdoor education provider, and were able to take on more challenging routes and scenarios than usual.
Less than a week later, on Friday 8th October, the students met at Ghyll House campsite for two nights of camping and two days of trekking (while carrying all of their food and equipment for the weekend) in preparation for their qualifying expedition next summer when they should finally receive their awards. This will be an exceptional achievement considering the added pressure of A-level work which they are completing alongside the Duke of Edinburgh Award.
The Duke of Edinburgh award is the leading youth programme in the country. If you are a student interested in taking part yourself, keep an eye out for information on the Bronze award in Year 9 and the Silver award in Year 10 which will be launched by Mr Pearce very soon!
< Back to all news stories