Student Success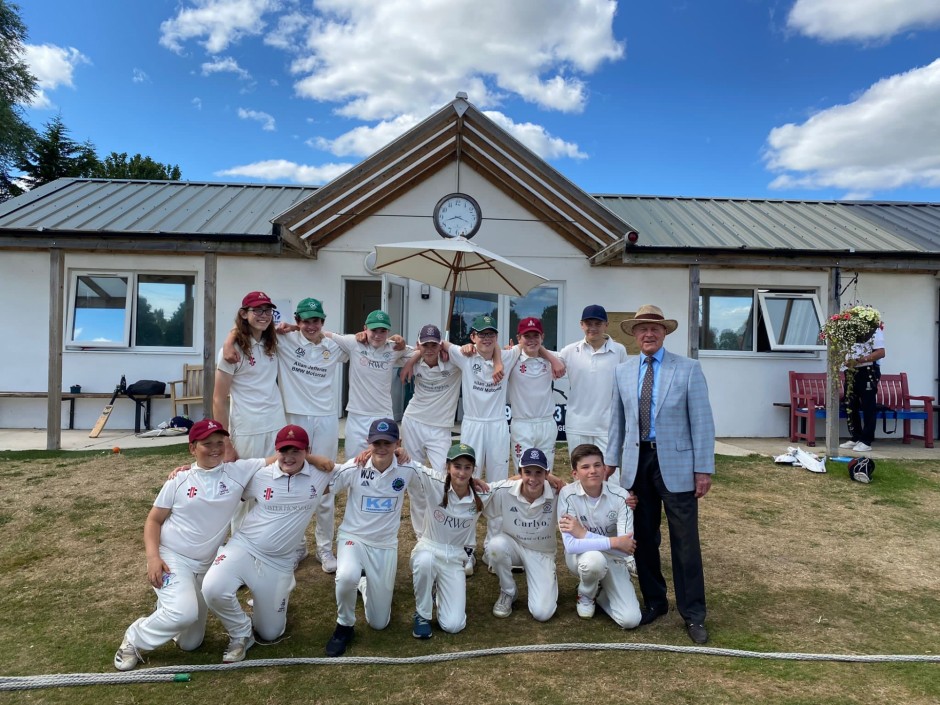 We have continued to enjoy considerable sporting success with particular highlights including:
The Year 8 cricket team won the Yorkshire Cup, and their trophy was presented to them by the legendary Geoff Boycott;
The Year 7 cricket team were quarter-finalists in the Yorkshire Cup;
The Year 9 cricket team were semi-finalists in the Yorkshire Cup;
The Year 8 rounders team were successful winners of the Bradford Schools League;
The school athletics team reached the English School Regional finals;
In tennis, our Year 7/8 girls were LSSA central venue Leeds West pool winners;
Our year 9/10 boys were LSSA central venue winners;
Our year 7/8 boys have progressed to the Lawn Tennis Association schools Yorkshire knockouts after winning the Harrogate Division 1.
This caps off another very successful sporting year at IGS, and I am delighted to announce that we have again been awarded the School Games Gold award in recognition of the fantastic extracurricular and PE and sport program which we run and our students' engagement with the sporting opportunities on offer.
Students have also continued to enjoy exceptional success in their recent music examinations with "Distinction" performances from: Julietta Spotto (grade 2 singing); Caitlin Robson (grade 6 drums) and Emelyn McCann (grade 7 piano). A full list of all our students' success at pass and merit level will be uploaded to our website in due course.
Our Term 3 poetry competition on "Protect Our Planet" again produced some wonderful responses with the winners and finalists as follows:
KS3 Winner: Maiya G.
KS3 Finalists: Helena P; Theo F; Anna P; Henry R; Sophie W; Evie L; Adam D; Mahalia B; Lois G; Maisie G; Milly H; Charlotte B; Aahad A; Elizabeth I.
KS4 Winner: Hannah T.
KS5 Winner: George Y.
Many of our students are passionate about making a positive difference to our environment, promoting sustainability and protecting our planet. This is not only captured in their words, but also their actions with our Eco-iLeaders arranging a very successful Pre-loved Uniform Sale recently which raised over £1300. Half of this money is being used to support other sustainability projects, including an application for the Eco-Schools Award, and the rest is being used to support charities providing care to families in the Ukraine.
Creative Arts Evening
Our Creative Arts Evening held earlier in July was a wonderful celebration of creativity which showcased the full range of student talent at IGS and combined live performances with exhibitions of students' work.
Those who were fortunate to attend were inspired by fantastic musical performances, art and photography pieces and portfolios, and media productions, were entertained by musical theatre excerpts, as well as drama and dance performances, and were challenged and made to think with poetry recitals based on students' responses to "What Makes Us Human?". The smooth running of everything in the background with the professional sound, lighting, digital effects and set changes orchestrated by our brilliant team of Backstagers was also highly impressive.
It was a privilege not only to see the quality of students' work and performances, but also how much they enjoyed being involved and the pride they had in their achievements.
Well done to everyone involved!
Carly Purnell | Headteacher
---
Please visit our PE twitter page here for photos and tweets of all our sporting successes as they happen.
< Back to all news stories