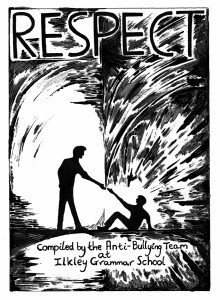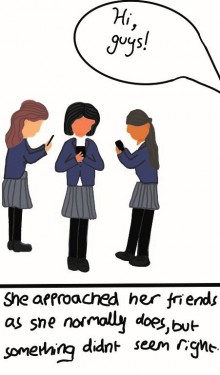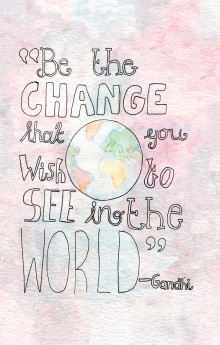 STUDENTS PUBLISH ANTI-BULLYING BOOK
October 2020
Over the past year the Anti-Bullying group at school have been producing a book which they are selling to raise money for Young Minds, a charity which works to improve the well-being and mental health of young people, and anti-bullying initiatives in school.
The book, RESPECT, includes a specially written Foreword by Michael Rosen and is a collection of responses to questions about bullying gathered from a series of interviews with and contributions from writers and public figures such as Simon Armitage, Alastair Campbell, Janet Ellis, and Holly Smale. The book also includes a selection of creative writing, poetry and artwork from students and ex-students from Ilkley Grammar School. 
"Somehow we have to find a way of respecting others in the same way as we want to be respected ourselves. I'm not for a moment suggesting this is easy, but I think and hope it's something worth aiming for." Quoted from the foreword by Michael Rosen.
The Anti-Bullying group has been running in IGS for the past three years. The group is made up of students across all year groups and for the majority of the time has been led by Esme Gutch. RESPECT came out of an idea Esme had for a booklet which the group could produce which would draw on the thoughts and experiences of the school community and which would raise awareness and encourage dialogue on the effects of bullying. Esme's enthusiasm and passion for the project was infectious and the group ran with the idea, sending out questionnaires and requests for interviews, the result of which is RESPECT.
Headteacher, Carly Purnell says, "This publication, produced by our Anti-bullying Team, is a very impressive body of work and is testament to their passion for their role and their determination to make a positive difference in society.  It seeks to raise awareness of bullying, its many different forms and the impact that it has, and draws upon the experiences, observations and thoughts of both current and former IGS students, as well as public figures.
The content is thought provoking and, at times, challenging, but is underpinned by important and positive messages including the ability to speak out and the power of respect and kindness. As Headteacher, I am very proud of all the students who have contributed to this and am grateful to those who have taken time out of their busy schedules to positively engage with the topic of bullying.  It takes courage to resist peer pressure, to do things differently, to ask difficult questions and to take action to challenge the status quo, but this is what our Anti-Bullying team are doing and shows that as a school we are fully committed to challenging bullying in all of its forms."
Esme Gutch, Chair of the Anti-Bullying Team and Project Manager of RESPECT adds "We feel extremely lucky to have the support of the Ilkley Literature Festival, Pinnacle Print and The Grove Bookshop. Teachers and staff have been there to give us help as and when we needed it, in particular Mrs Walsh, Miss Parmar and Mr. Kehoe, and we were very excited to receive such a fabulous artwork for the front cover from ex-student Harvey Stapleton. It feels very much like a shared project. We hope it will provide comfort and reassurance to any readers who are experiencing bullying, and help to improve understanding of this subject."
The Anti-Bullying team is proud to have worked in partnership with the Ilkley Literature Festival and to have received incredible and personal responses from people they have approached. 
Erica Morris from the Ilkley Literature Festival gave the following response: 
"Ilkley Literature Festival was proud and delighted to participate in the RESPECT project and to assist the students involved to approach a number of authors appearing at our 2019 festival. Like the Ilkley Grammar School Anti-bullying Team, we believe strongly in the importance of speaking up and speaking out about anti-bullying, intolerance and prejudice – and it's clear from the number of writers who were eager to contribute to the publication that we are not alone. The effects of bullying on people's mental health can be long-term, making the RESPECT publication valuable reading for people at all stages of life. We encourage people to support the project by buying a copy, and in doing so helping Young Minds provide mental health support for young people."
Pinnacle Print has very kindly designed the publication free of charge and the printing costs have been covered by money which the team has raised through in-school fundraising activities last year. 
We are extremely grateful to the Ilkley Literature Festival and Pinnacle Print for their support.
RESPECT is for sale on ParentPay at a cost of £7.50 or at The Grove Bookshop, Ilkley who have also kindly offered to sell the book as a gesture of support. You can purchase the book online HERE. (Students can also purchase a book at school via parentpay).
---
For further information about Young Minds please click here.
To see our Ilkley Gazette article please click here.
< Back to all news stories