WE'RE CUTTING EDGE!
THANKS TO THE PTA!
We are very grateful to the PTA for funding the refurbishment of the laser cutter in the Technology Department. The Laser Cutter is guided by a 2D Computer Aided Design (CAD) file. These files are far more detailed and precise than any hand method of manufacture. In the case of year 8, their final product is far more accessible, sophisticated and closely linked to modern manufacturing processes. All students in year 8 will receive the template plastic ready to make into their product. Later on, in key stage 4, the Electronic Product students use the same technique to create their own shapes and designs. This will benefit 300+ students a year.
Example of KS3 work - Year 8 Flow Glo Light Project: 350 acrylic blanks cut in various colours to make individual Electronic Product casing.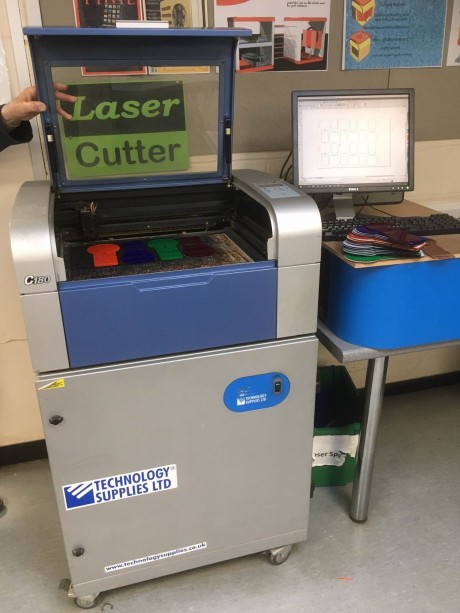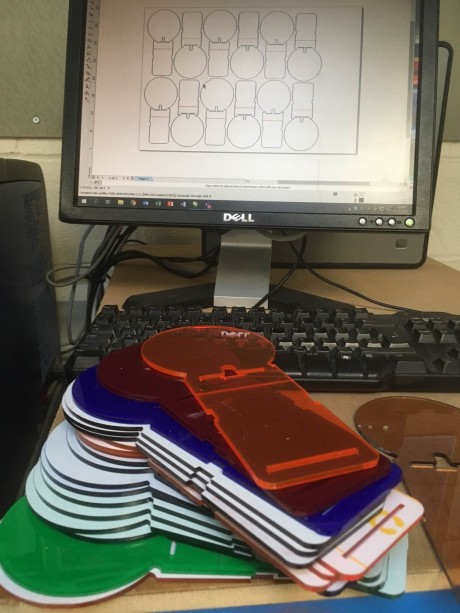 All our Product designers at GCSE and A Level are able to use these techniques to create highly detailed prototypes and techniques for their coursework. This will mean 120 additional students a year will benefit.
The current Laser Cutter has been used to great effect for the best part of 10 years. The Post-16 examples to the left show the machine's versatility; from etching on plywood for marking out & decoration, to cutting MDF strips for models and cutting plastic such as acrylic & polypropylene.
The machine itself is the appropriate specification for our needs and so the refurbishment of the Laser Cutter should provide superb service for another 10 years plus, supporting 1000's of students and their projects.
We really appreciate the generous support that the PTA have provided this year in helping the department improve the CAD/CAM facilities. The original purchase of this Laser Cutter was part funded by the PTA too.
The next phase of the project, to improve the dedicated computer suite in the Product Design block has been funded by the school which is aiming to match the PTA funding. We are fortunate the IT team could work in school and make a positive opportunity out of the lockdown. We now have 24 PC's with the latest, and market leading, Fusion 360 Autodesk software. This will pave the way for greater access to 3D CAD/CAM and our development in 3D printing. 
Fusion 360 provides super-realistic product visualisation with exacting engineering accuracy in construction components and products. We can 3D print parts as well as develop product design proposals. All students will have free access at home too (subject to PC specification).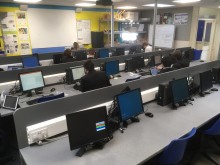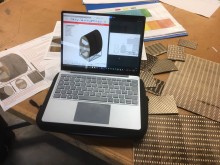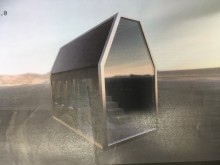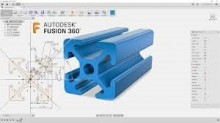 We are also very excited to receive the next phase of development for six tabletop 3D printers. These will be used across the Technology Area of subjects in KS3,4 and Post 16. From printing simple game counters and buttons to complex parts for engineering solutions. Full year groups will be taught the basics (300+ students) with key stage 4 groups specialising in developing their skill (120+ students).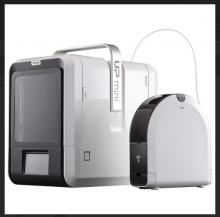 The Up Mini 3 Printer.
Compact table top design.
Fused Filament Fabrication (FFF)
We will be able to print in 3D from ipad menu in minutes, with one machine per 4 students in a class the experience will be accessible and convenient for all as an introduction. Leading to depth and expertise in 3D design and manufacture. Some examples below:
Thank you  to the PTA. We really appreciate this opportunity and we are all very excited to start sharing these upgrades and improvements with the students.
The Design and Technology department.
---
---
For more information regarding:
The PTA please click here.
Design Technology please click here.
< Back to all news stories