ILKLEY GRAMMAR SCHOOL BUSINESS ENTERPRISE PARTNERS
Ilkley Grammar School are delighted to be further developing our Careers programme, in line with the new National Career Guidelines, and are actively working with a range of carefully selected companies as Business Enterprise Partners to encourage and promote links with the school.
We are delighted to be working on an exciting and varied range of projects with our Business Enterprise Partners, each of whom have made a significant commitment to the school. This is a new initiative, an evolving set of partnerships, bespoke to each company, where they working closely with the school to support events, extra-curricular activities and lessons with students. We encourage the sharing of ideas at our termly Careers Breakfast meetings and have identified Career Champions within each curriculum area.
We also have a voluntary Enterprise Adviser, Stuart Hyde, who works with the careers team to build and promote our Business Enterprise Partners. Stuart is in school on a regular basis and is also promoting these partnerships within the wider community.
If you would like to discuss becoming a prospective Business Enterprise Partner, please contact Karen Mitchell, Careers Leader, karen.mitchell@ilkleygs.co.uk or Stuart Hyde, stu@stuhyde.com
Please find below a list of our current Business Enterprise Partners. Explore their websites and look out for their representatives at events and in lessons here in school:
Approach PR


Yorkshire's multi-award-winning PR and social media agency. Putting people, personality and profile into business, Approach uses creative communication and powerful content to deliver results and manage reputations.
If you need to spread the word about your business, your products or your services, communicate effectively and build relationships with influencers or simply set your business apart online, you're in safe hands with Yorkshire and Lincolnshire's Outstanding Small Public Relations Consultancy.
Bright Wealth


Bright Wealth have been providing quality advice since 2009 and have an unrivalled knowledge of the industry.
We advise many clients nationally ranging from private limited companies to partnerships, sole traders and individuals. We provide financial advice on pensions, investments, employee benefits and life assurance.
Having the right team behind you is essential when providing financial advice. That is why we are part of the Intrinsic Network which combines national resources with local support. 
Our distinctive model offers the reassurance and benefits of a big firm with the culture of a smaller one. Our commitment is to help our clients thrive by enabling them to achieve their lifetime financial goals.
Cactus IT- Business led IT solutions

Cactus IT solutions let Yorkshire businesses get on with the job without worrying about IT. If you are looking for calm, responsive and thorough IT experts who give you confidence. Your IT is in good hands, you're in the right place.
Clarke Foley


Situated in the heart of Ilkley, adjacent to the main car park, Clarke Foley is a charity providing facilities for recreational, educational and a wide range of other leisure pursuits. It is used by people of all ages, many local clubs, groups, and societies who provide a variety of courses, events, exhibitions, and meetings.
Clip n Climb

Introducing Yorkshires very first Clip 'n Climb – Where climbing meets theme park in an exciting new leisure concept for ages four and upwards and that INCLUDES ADULTS...
Our stunning series of climbing-based activities provide healthy, challenging fun for all the family!
We think differently.
Our experts provide a full range of commercial and residential real-estate services to occupiers, developers, owners and investors on a local, regional, national and international basis.
Dacre, Son & Hartley

We have been helping people move in Yorkshire for almost 200 years. With the advantage of 21 strategically positioned offices, highly trained professionals and enthusiastic marketing teams delivering expert local knowledge - all supported by industry leading technology - you would be right to say we know the region's property market inside out. Let your Yorkshire property search begin here.
Harrison Robinson Estate Agents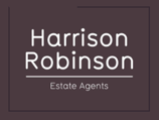 We are an independent, local agent specialising in selling and letting properties in Ilkley and the surrounding areas of Addingham, Ben Rhydding, Burley in Wharfedale and Menston.
Helen Taylor Garden Design


Experienced and award-winning landscape architect and garden designer, specialising in the design of private gardens. Registered Member of the Society of Garden Designers.
Helen Taylor Landscape and Garden Design was established in 1999, and specialises in garden and planting design for gardens of all sizes. Landscape designers, Helen Taylor MSGD and Ian Campbell CMLI, run the business in Burley in Wharfedale near Ilkley. Most projects are in the Ilkley, Harrogate and York areas.
In addition to the full garden design consultancy service, a one-day sketch design option is available for design and planting ideas. The aim is to provide elegant, practical and cost-effective solutions to the client brief.
Ilkley Lawn Tennis & Squash Club


Established in 1880, The Club enjoys a fantastic position next to the river in the Wharfe valley with panoramic views across to Ilkley's famous moor.
Our facilities include 5 indoor tennis courts, 6 all weather outdoor courts and 14 grass courts, 5 top grade squash courts as well as a fitness suite with the very latest in equipment and a comprehensive range of classes.
Whether you just want to play with friends and family, take part in the many social events and activities or enjoy the more competitive aspects playing team tennis and tournaments, there will be something to suit your needs.
Ison Harrison


Our specialist teams of solicitors and lawyers offer a full range of legal services - both for you and your business. Our commitment to client care, quality of service, and commerciality of advice ensure we are firmly within the top 20 of law firms in Yorkshire. We have a team of over 200 people and have gained a national reputation for quality.
J Carey Design


We specialise in the design, manufacture and installation of bespoke items of furniture and the specialist joinery requirements of new/upgraded commercial buildings. Founded in 2003, sustained growth has been achieved year on year. From the outset our aim has been to provide a first class product along with service that is second to none.
LFW Podiatry / Chiropody & Wellness Clinic


LFW Podiatry / Chiropody & Wellness Clinic in Burley in Wharfedale, West Yorkshire is a clinic-based practice that treats patients with all kinds of foot-related problems from basic nail cutting to more complex musculoskeletal conditions. We also provide gait assessments, orthotic prescriptions as well as offering surgical procedures for verruca and ingrown toenails under local anaesthesia (LA).
With ground floor treatment rooms at both our Ilkley and Burley in Whafedale Clinics, we look forward to meeting you and treating your feet in our fully equipped and purpose-designed clinical suites. We offer the latest medical pedicures to help keep your feet in top condition and looking their best. Whether you are a very young or an elderly patient, we will help you look after your feet.
Sourcing the majority of our meat from established Yorkshire farms, we support regional farmers who share our commitment to husbandry, welfare and outstanding quality.  Ultimately, we know, trust and respect the farmers we buy from.
Lishman's is one of the UK's finest independent butchers and we are nestled on Leeds Road, the main road running through Ilkley. Established for over 30 years by myself David Lishman, I now also work with my daughter Emma in our business, famed for our pork products, pies and home-made salami.
Renowned for our sausages, (national Champion of Champions, twice!) bacon, hams, pies and salami, our shop has everything you'd expect from an award-winning, independent butcher. The lunches served from our hot counter have gained quite a following too – it's worth calling in at lunchtime just to try one of our specials.
Moin Moin Bakery

Our missions are "To give joy, through our time, skill & expertise" & "To develop the next generation of leaders, ensuring businesses are grown with a people first mentality. "
 We believe in offering a product produced using high quality ingredients, crafted by skilled professionals. Delivering a class leading product. Ensuring that when you purchase our baked goods,  you'll enjoy every single morsel of it.
Developing leaders may seem like a strange statement for a Bakery. However as we have seen the rise in zero-hour contracts, job instability & a short sightedness by the leadership of modern companies. We take the opposite approach. That by ensuring our colleagues are taken care of, given the best training possible & are rewarded when the company does well. Together we can develop the next generation of leaders, who go onto build companies we can all take pride in. 
Our 110,000 colleagues work as one team in all kinds of roles across our stores, head office, manufacturing and logistics to provide great shopping experiences and fresh food from field to fork.
Outside the Box, as our name suggests, is about thinking and doing things a bit differently...and sometimes doing some very different things. We are:
Rooted in our local community and work closely with all parts of our community.  Committed to supporting and enabling people with learning disabilities to lead more independent and fulfilled lives
Vibrant and dynamic, always seeking to give our customers, members and supporters positive experiences, high quality services and new opportunities. 
Adults and young people with a learning disability are at the heart of what we do. They are our 'members' and a critical part of the overall Outside the Box Team. We work with our members, their parents, carers, and others involved in their lives; to help them to progress, achieve their goals and full potential. Click here for more information on members
Volunteers play a crucial role in the operation of Outside the Box. From helping in the café kitchen, serving customers, supporting members to working on the allotment, running a youth group and helping with our design, marketing and administration, volunteers give generously of their time, skills and expertise. Click here for more information on volunteering
Outside the Box is run by Ilkley Community Enterprise Ltd. We are a registered charity that is committed to community action and to supporting people who have a learning disability. We operate as a business (otherwise we wouldn't still be here) but also as a charity and social enterprise so we re-invest any profits we make back into Outside the Box and our local community.
As good old fashioned print brokers we process 1000's of projects which are then produced by our pre-qualified press partners on an ongoing basis. You benefit greatly as our pricing to you reflects the volume discounts we generate as a whole and not that of a single order. Not only do we save you money, we also save you the time from going website to website, print shop to print shop and asking for quotes.
Print Crew can produce anything print related – short run leaflets, annual reports to hoarding posters on building sites. Here's a small list of the things we print, we even print bespoke wall paper. We offer a same day service for super urgent jobs as well as 24 hour dispatch.
Produmax - we are a specialist manufacturing company with an expertise in high precision engineering.
Operating globally, we work in partnership with many of the most prestigious aerospace manufacturers to produce high quality machined components and assemblies.
Current Managing Director, Jeremy Ridyard led a management buy out in 1998, overseeing our expansion and the recent move to a new purpose built manufacturing unit in Baildon between Leeds and Bradford.
The world of business consulting is changing, and there are now any professional opportunities available to you straight out of school. Our opportunities are designed to help you develop your business skills while completing formal training and studying towards qualifications.
Today, every business has to work increasingly harder in a market place that becomes more crowded by the second, Sevensun helps clients turn brand challenges into competitive advantage.
We are a creative agency that brings together the very best from across the full range of services including brand creation, web development, digital marketing, graphic design, print, film, animation and more.
To be successful, we concentrate on how good we can make our clients look. This is our main aim. Wherever our client's position their brand, we want to be involved in that process.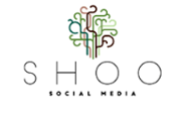 We help enhance businesses brand awareness, build powerful connections and empower individuals to get maximum results. Perfect for the serious businesses.
I'm Bess Sturman, owner and principal of Sturman & Co.  I established a new interior design practice in Ilkley in 2011 to create a highly professional, bespoke service where the value is in the actual design.  Since then I've been commissioned to design hundreds of rooms for satisfied clients in and around Yorkshire, I've designed for BBC One and have won multiple industry and community Design Awards for my work.  I continue to meet the top standard for interior designers in the UK, as a fully-accredited member of the British Institute for Interior Designers.
Sturman & Co. now has a fantastic and friendly little studio team who support the smooth implementation of my designs to ensure our clients are looked after beautifully whilst we beautify their homes and businesses.  My wheaten terrier Leia sees herself as an important member of the team and is often about.
Virtual College create inspiring learning so that people, organisations and communities succeed and flourish. They do this by putting the learner first and sparking their enthusiasm for learning. They believe the most effective way to deliver great results is to make learning meaningful and engaging, using their experience of delivering training to more than 3.5 million learners and a wide range of organisations.
Virtual College are able to support across all stages of a digital journey.
They have a comprehensive product range, including over 400 ready to go eLearning courses, a proprietary LMS, and a bespoke content development house.
Our people are our business, that's why we invest in the best people to deliver the best service. The wellbeing, training and development of our employees is of utmost importance. Did we mention we've been awarded a Times Top 100 'Best Companies to work for' accreditation for four consecutive years?