CREATIVE ARTS FESTIVAL
Thursday 7th July 2022 18:30 - 20:30
Adults: £4.00 Concessions: £3.50
This is an exciting event celebrating the wonderful, creative talents of our students, with contributions from a number of departments across the school.  
There will be a short opening and closing concert in the school's main hall with a range of acts from the Music, Dance, Drama and English departments. Students involved in the concerts will also be performing to our local primary schools during the day. 
In between the short concerts, there will be an exhibition of students' Art and Photography work on A floor, where you will be able to enjoy listening to acoustic acts from our musicians. There will be a chance to engage in interactive activities put on by our Media students, as well an opportunity to see some of our students' most recent media projects. 
Refreshments will be available in between the concerts.
Tickets for the event are on ParentPay from Wednesday 15th June at the cost of £4 for adults and £3.50 for concessions.  
Download our Creative Arts Evening Programme here!
Click here to read about our last Creative Arts Evening.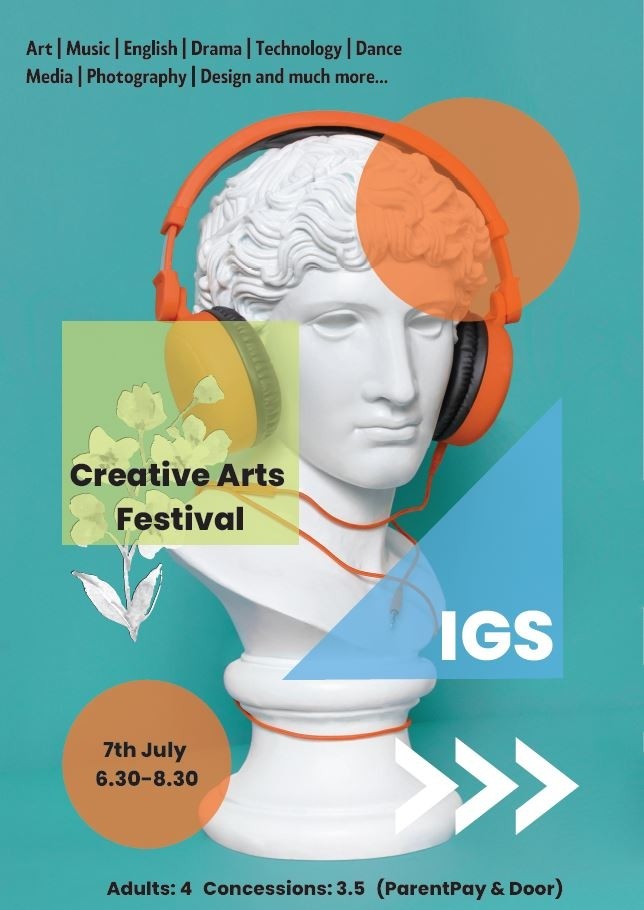 < Back to all events